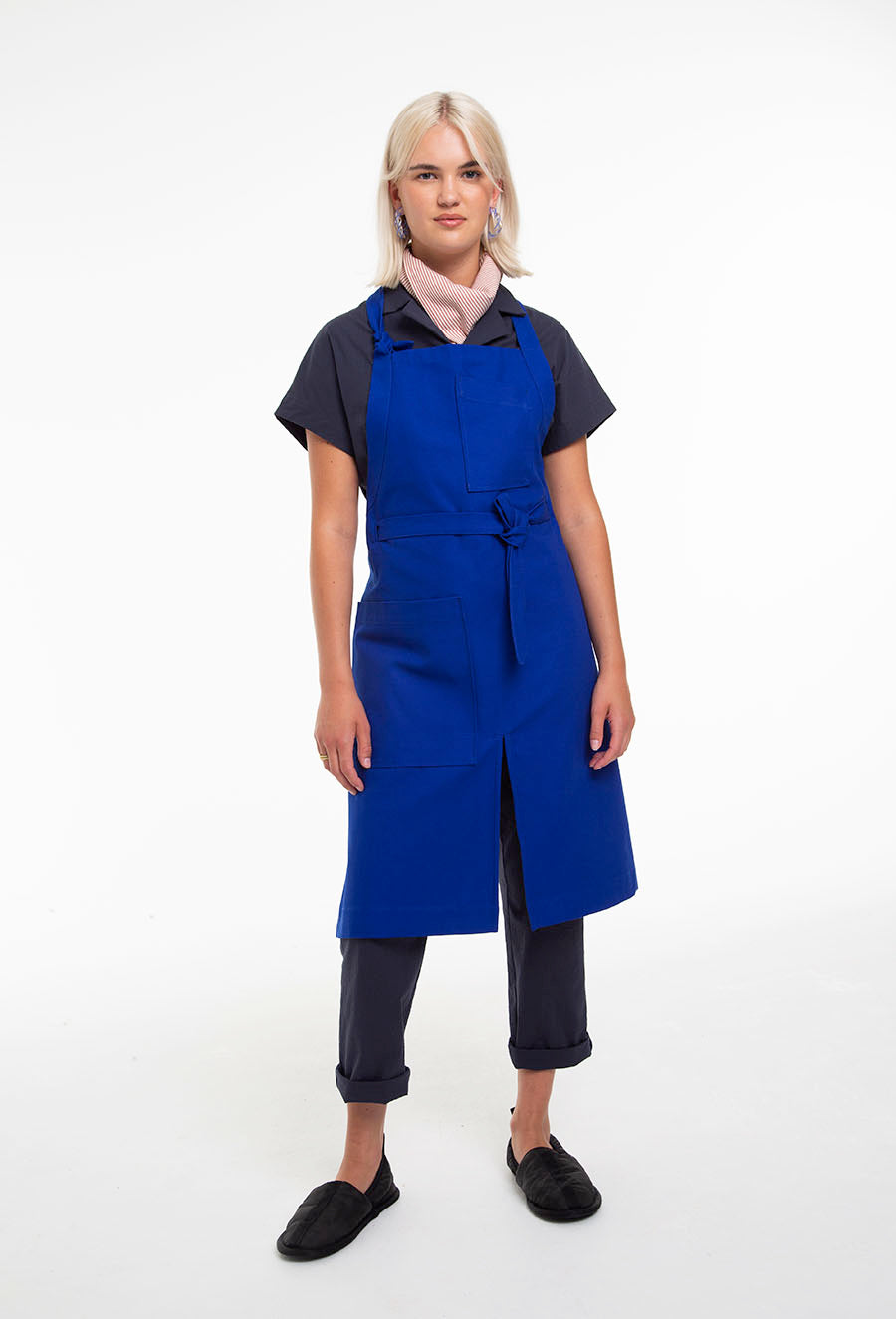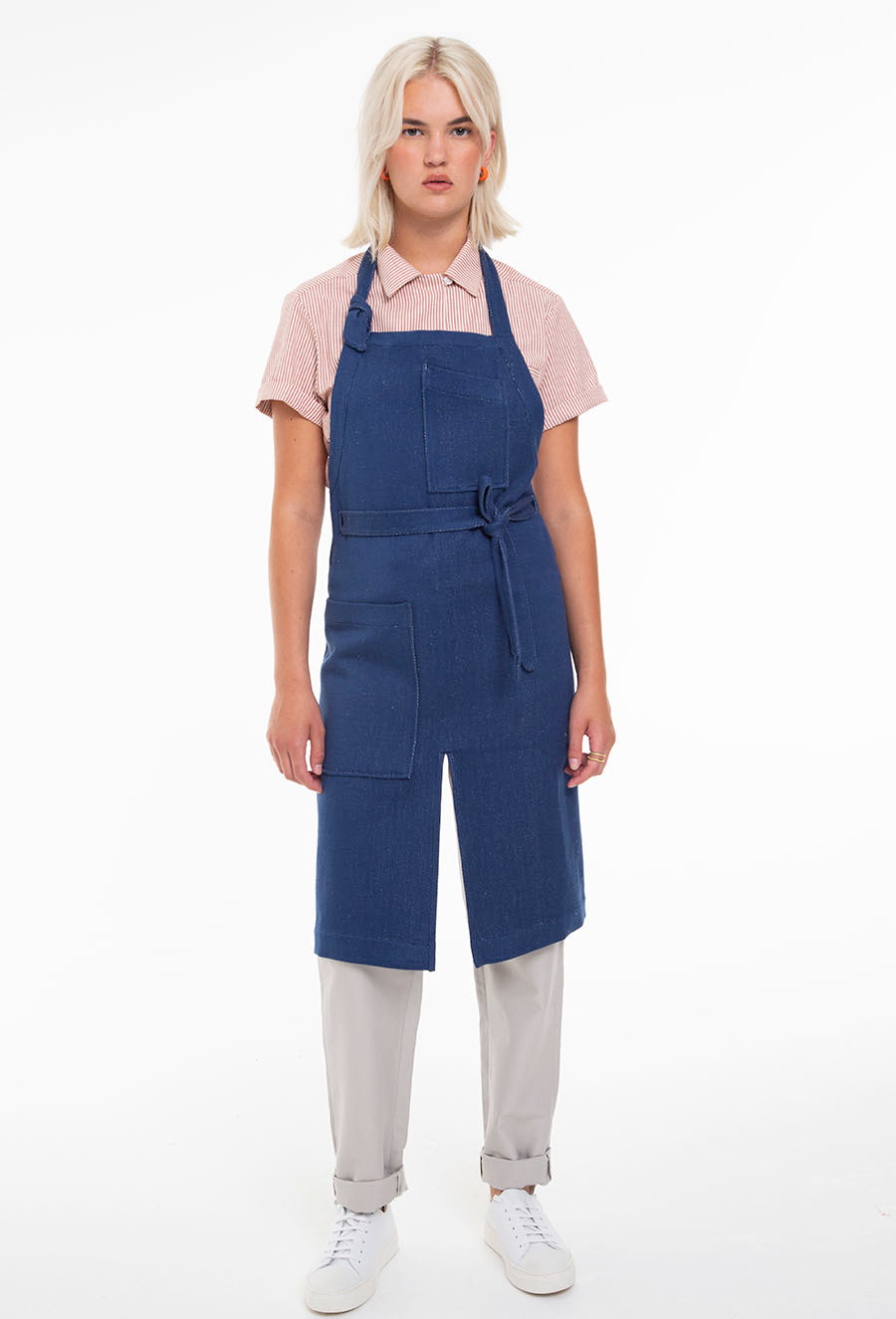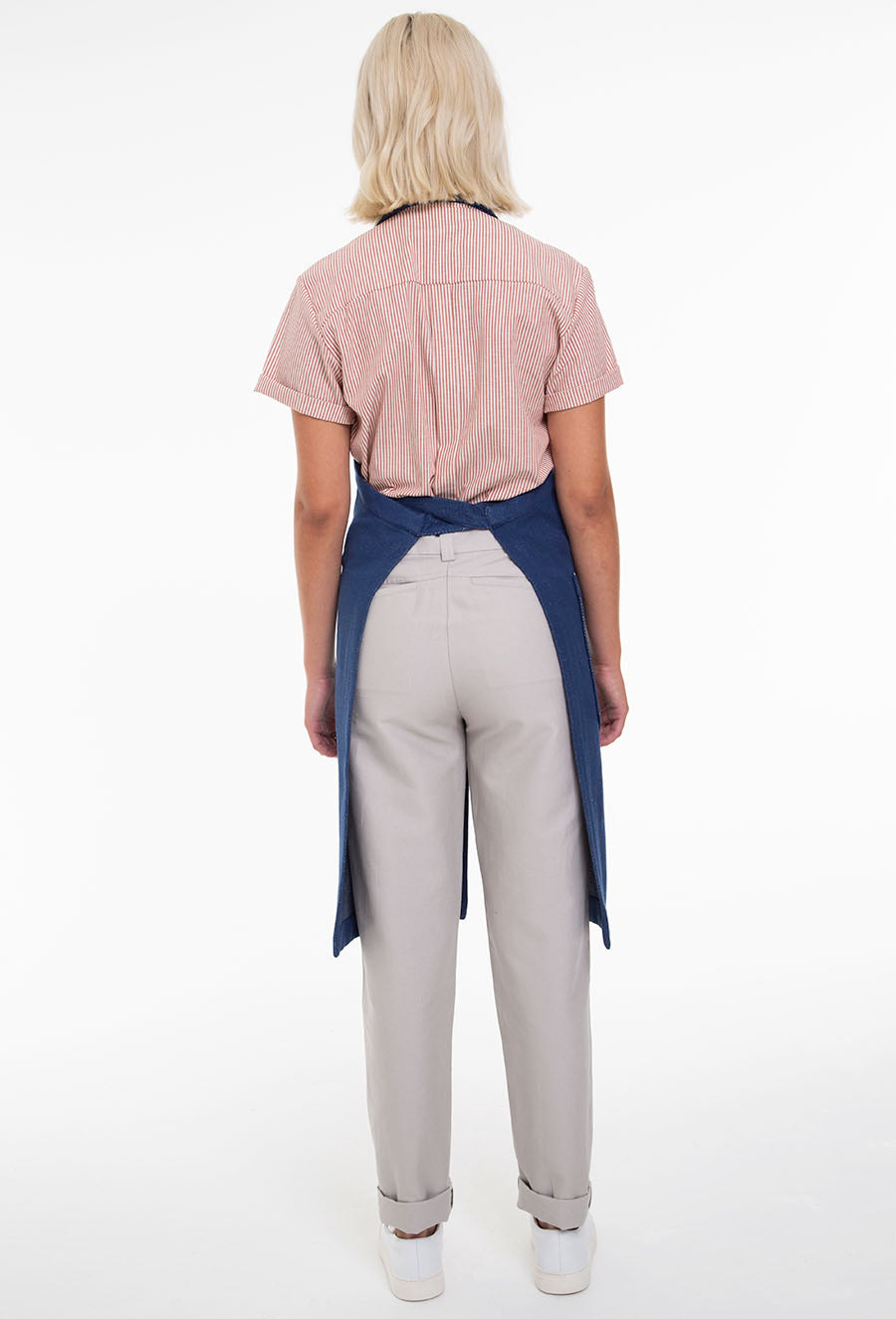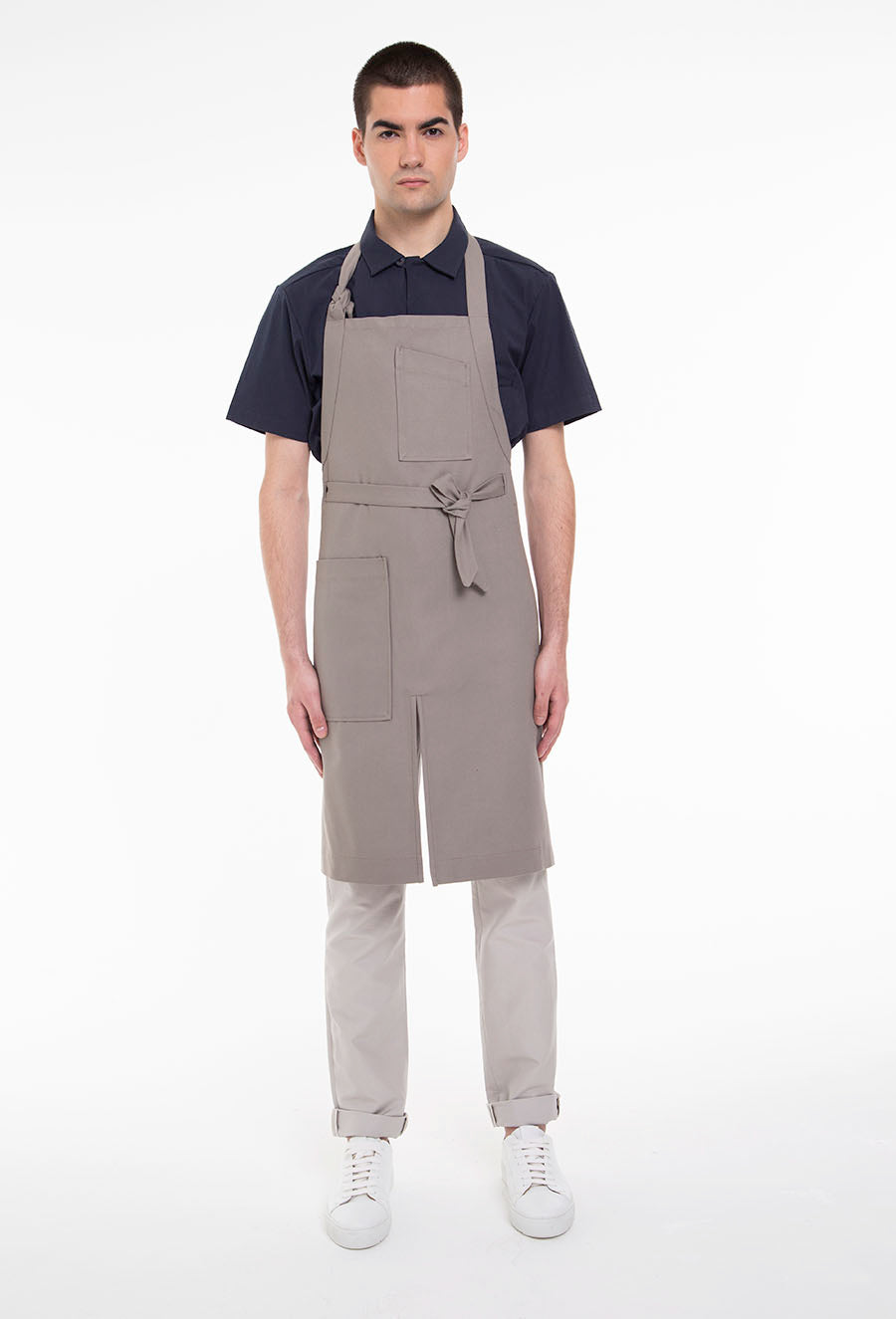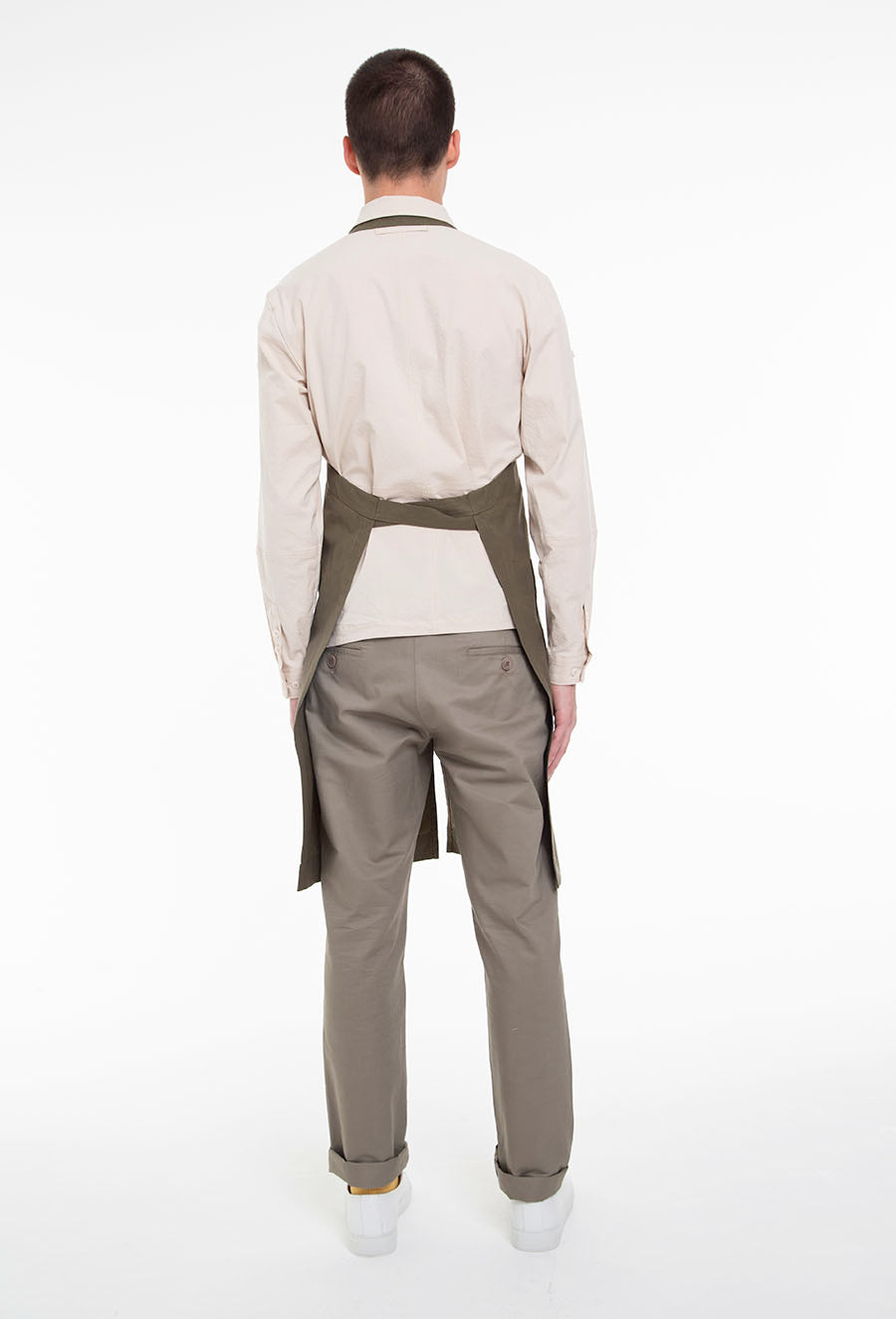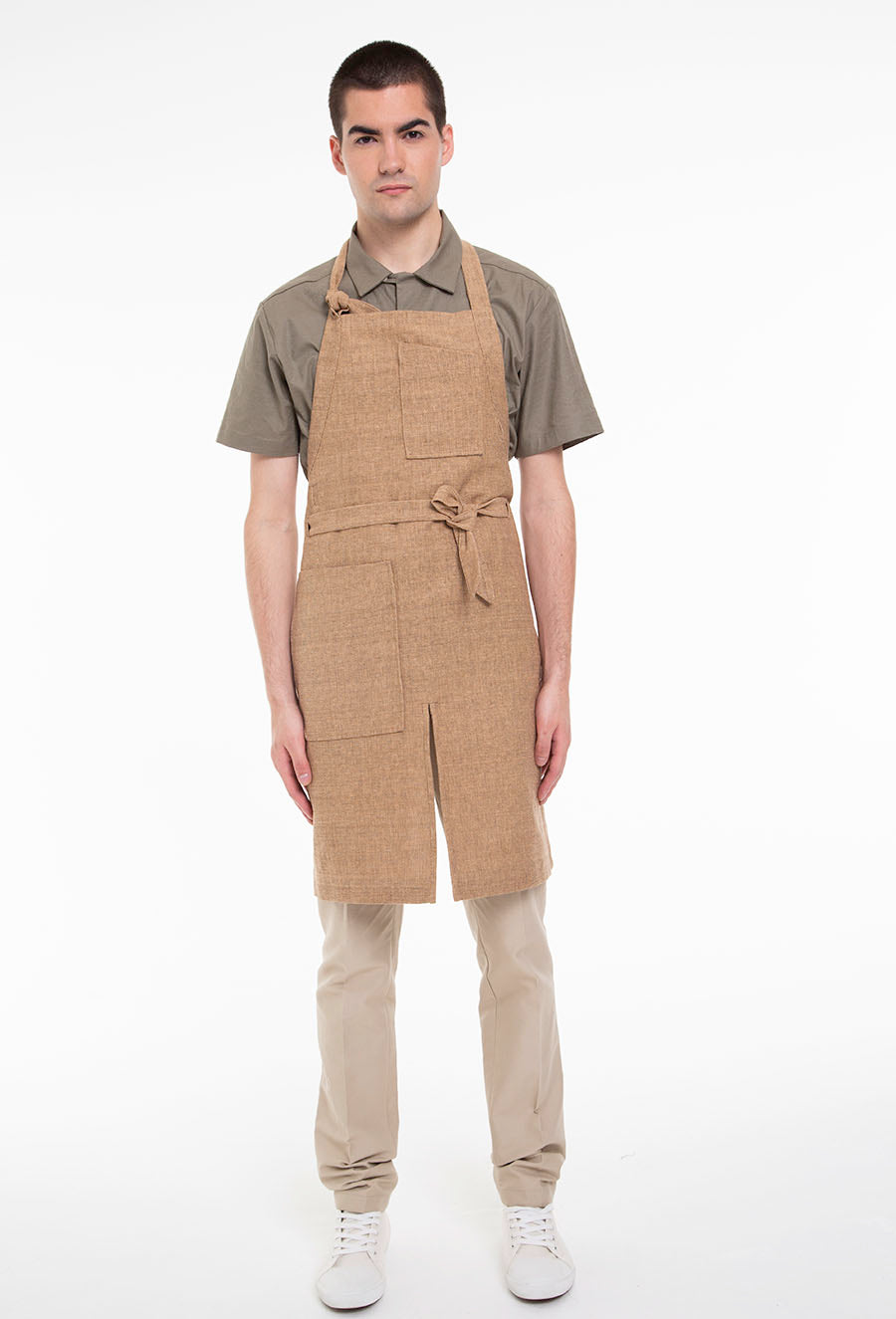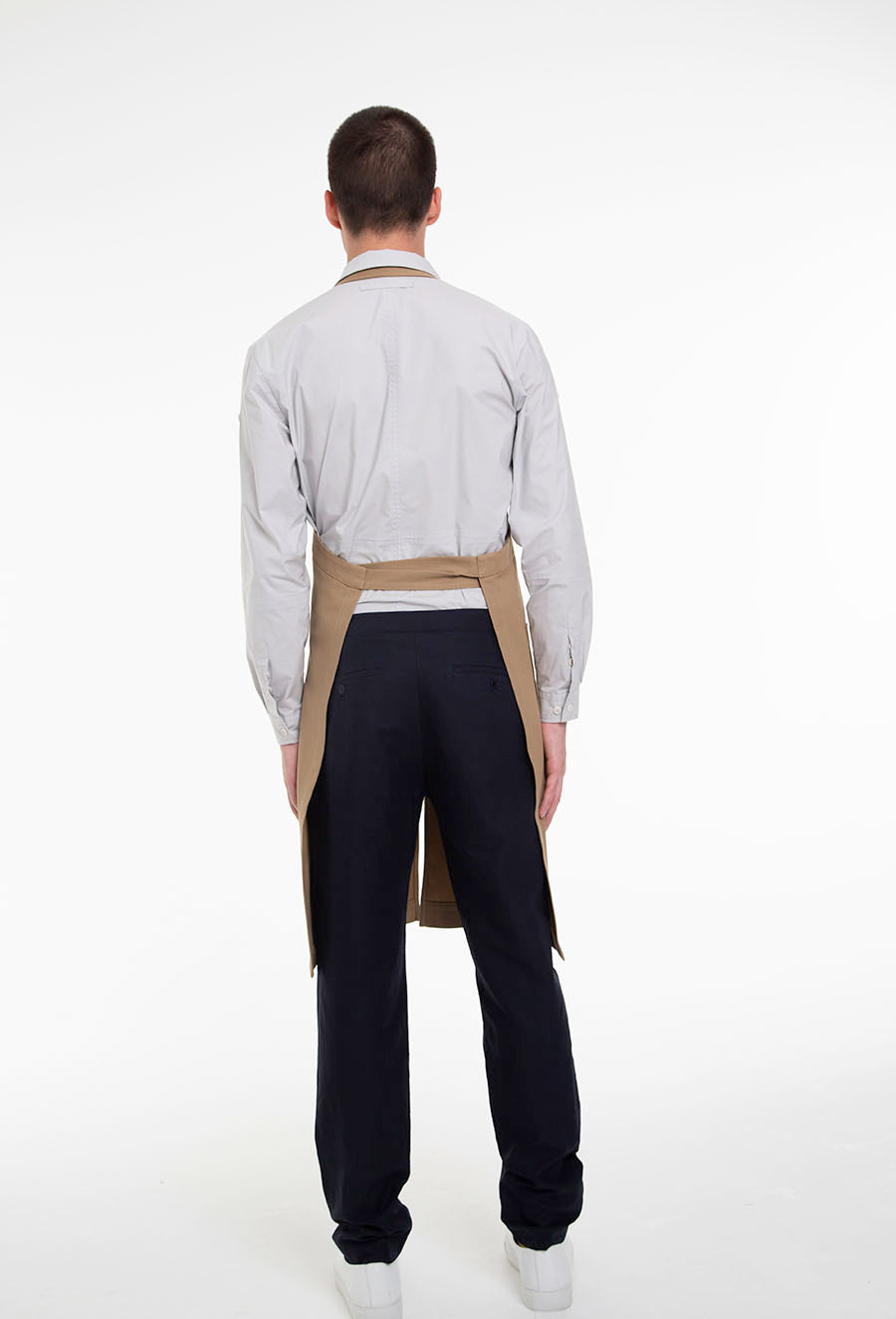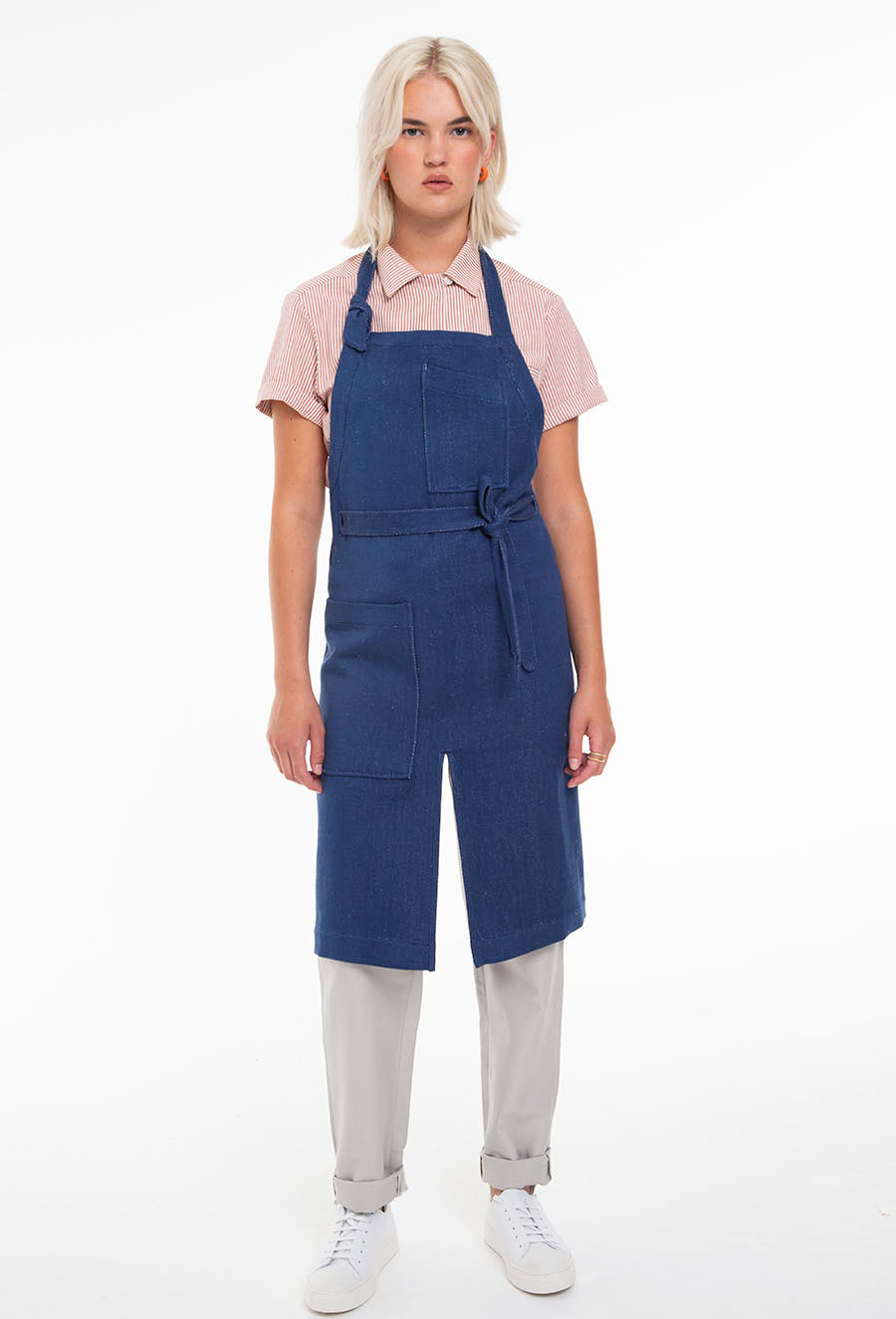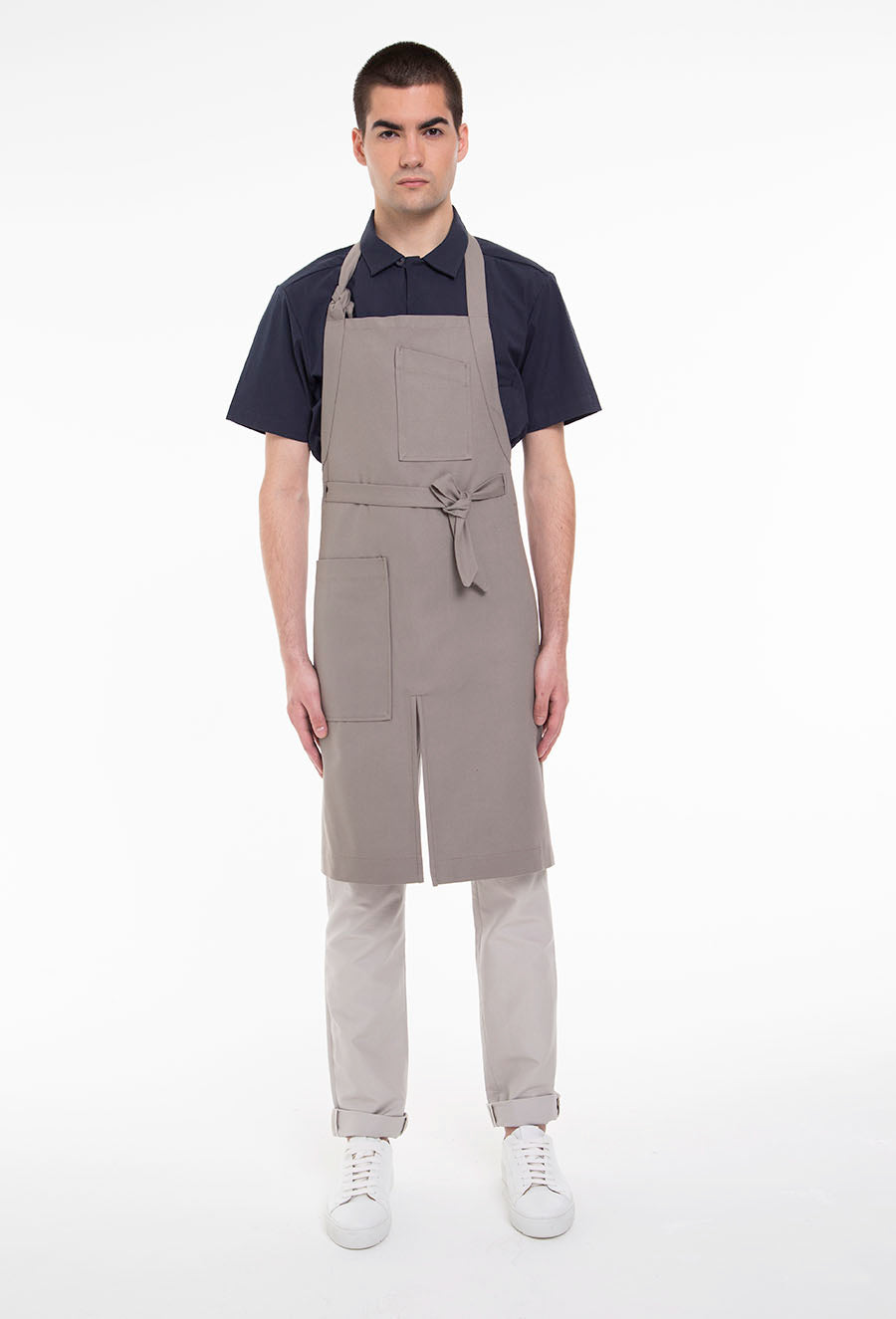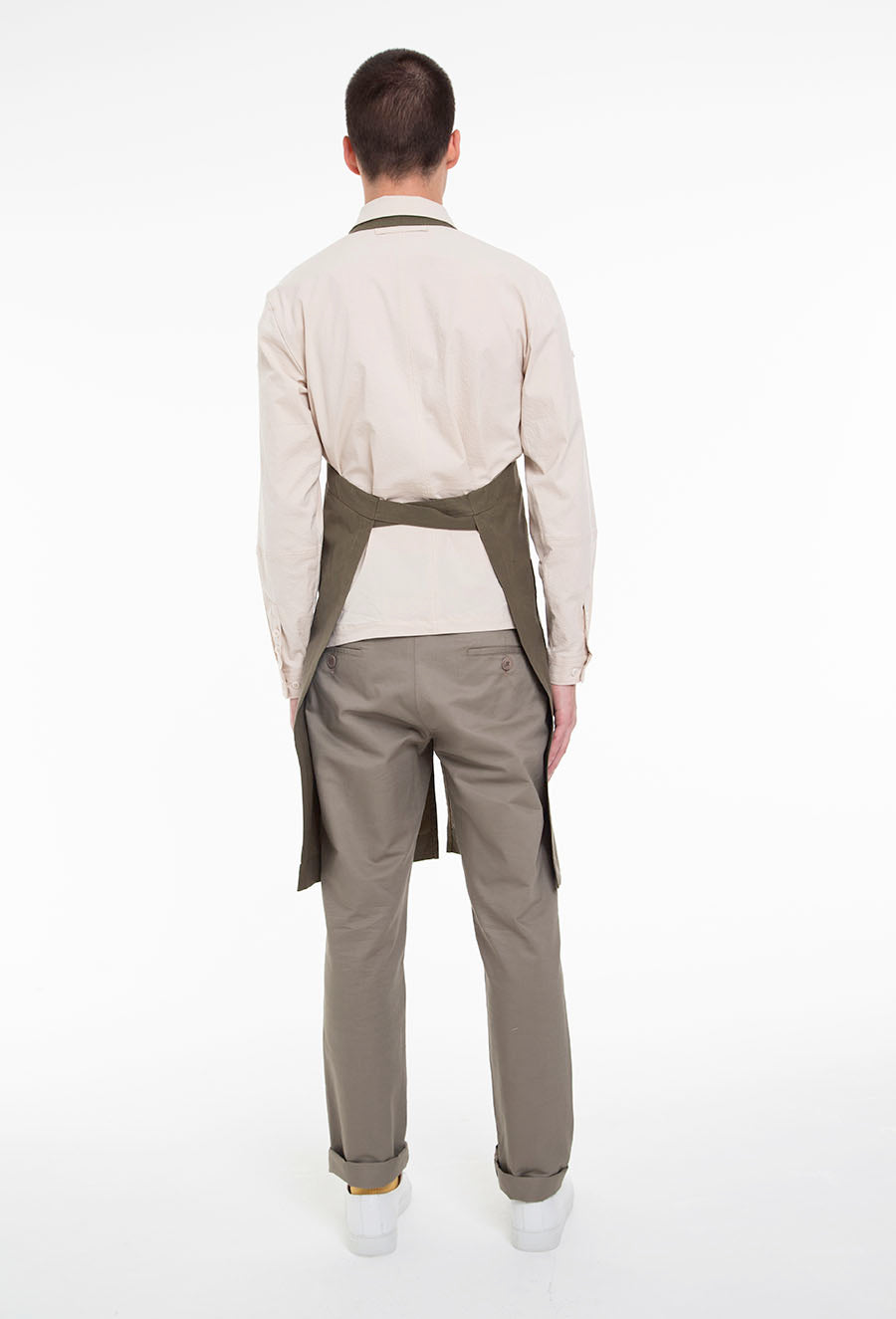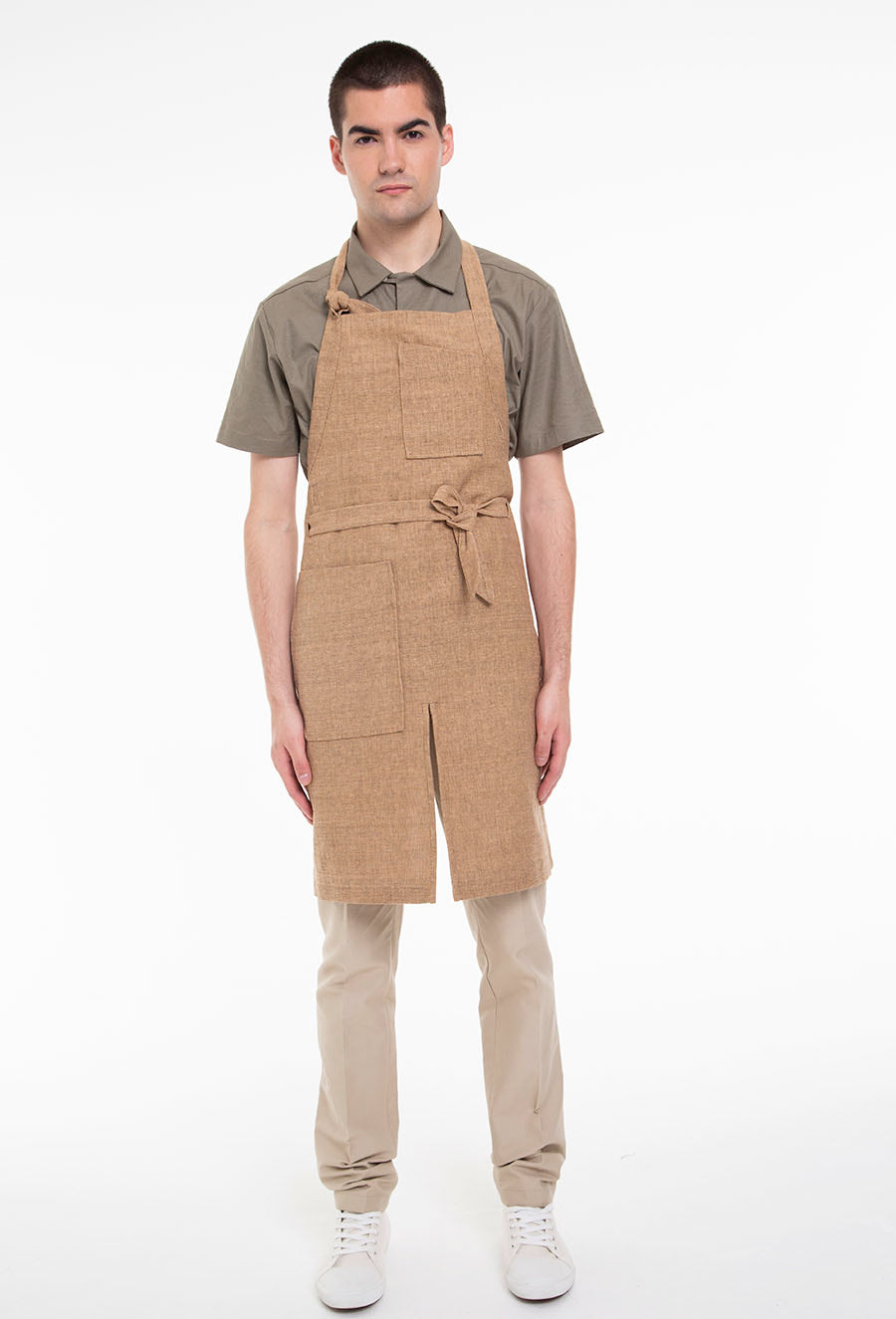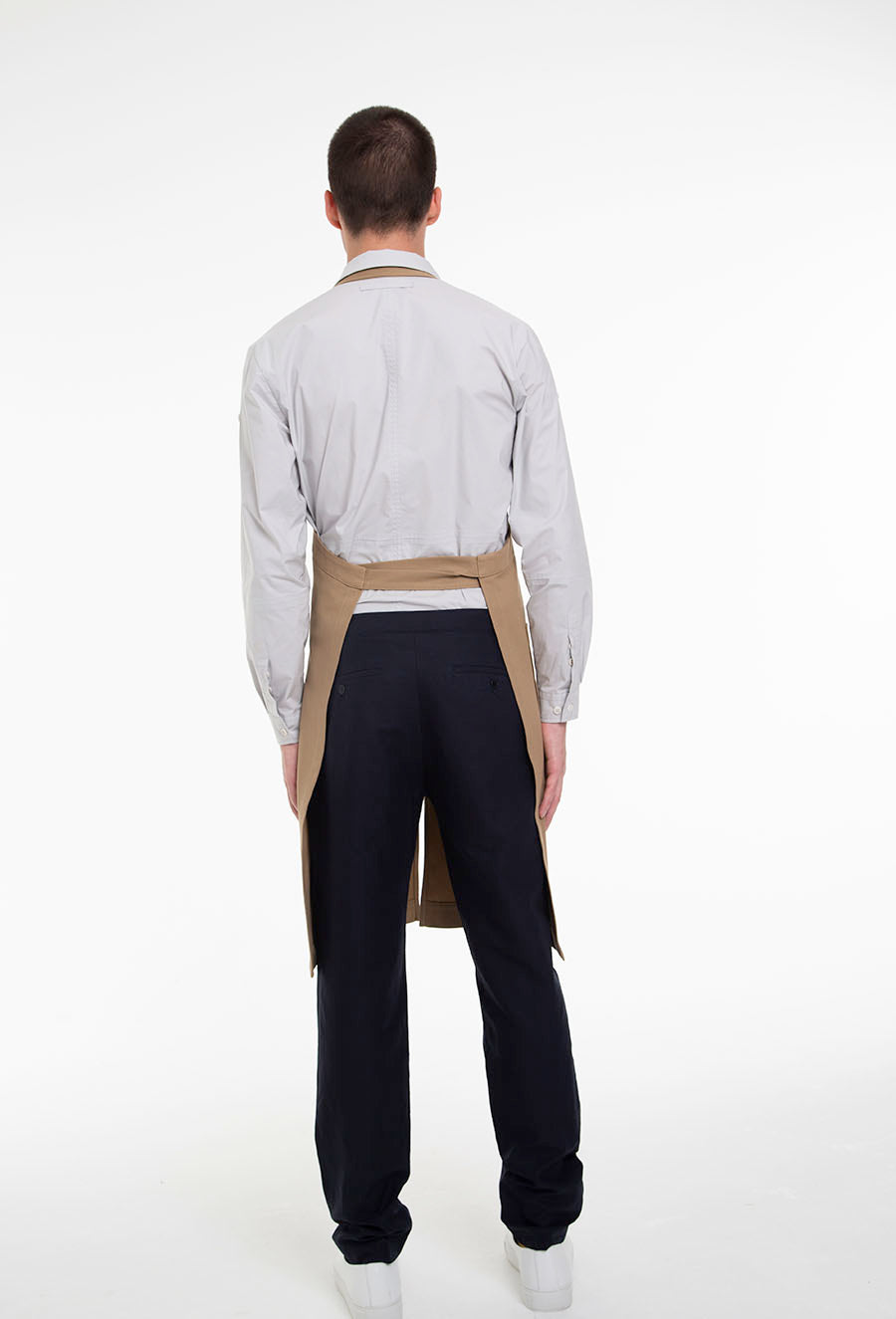 Designed with simplicity in mind the Tie Apron creates a fresh and modern feel to the 'bib'. It has two generous patch pockets one that can accommodate a mini ipad and two side slits to allow the waist straps to feed through for a smarter finish. Shoulder tie and waist ties to fit all sizes.   
Made in 100% organic and 100 % cotton canvases. It is absent of any embellishments or trimmings making it 100% biodegradable.
One size
Made in London
---
---
Go bespoke?
Our exceptionally talented team use their corporate wear and high end fashion experience to deliver the correct brand image. Experience and success has shown that our bespoke uniforms will not only communicate the right message to your customers, but also give your employees the confidence to fulfil their potential.
Shop bespoke.