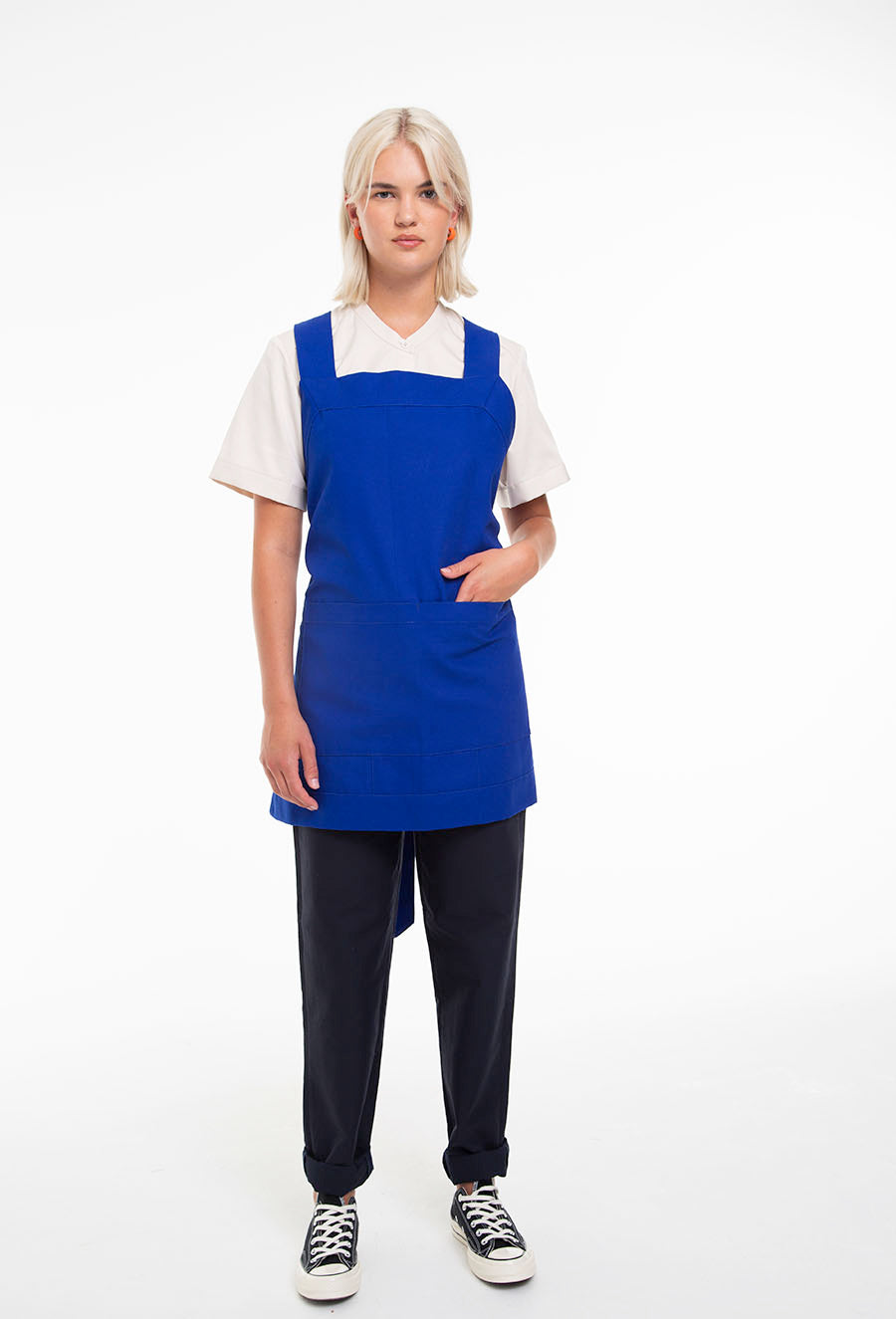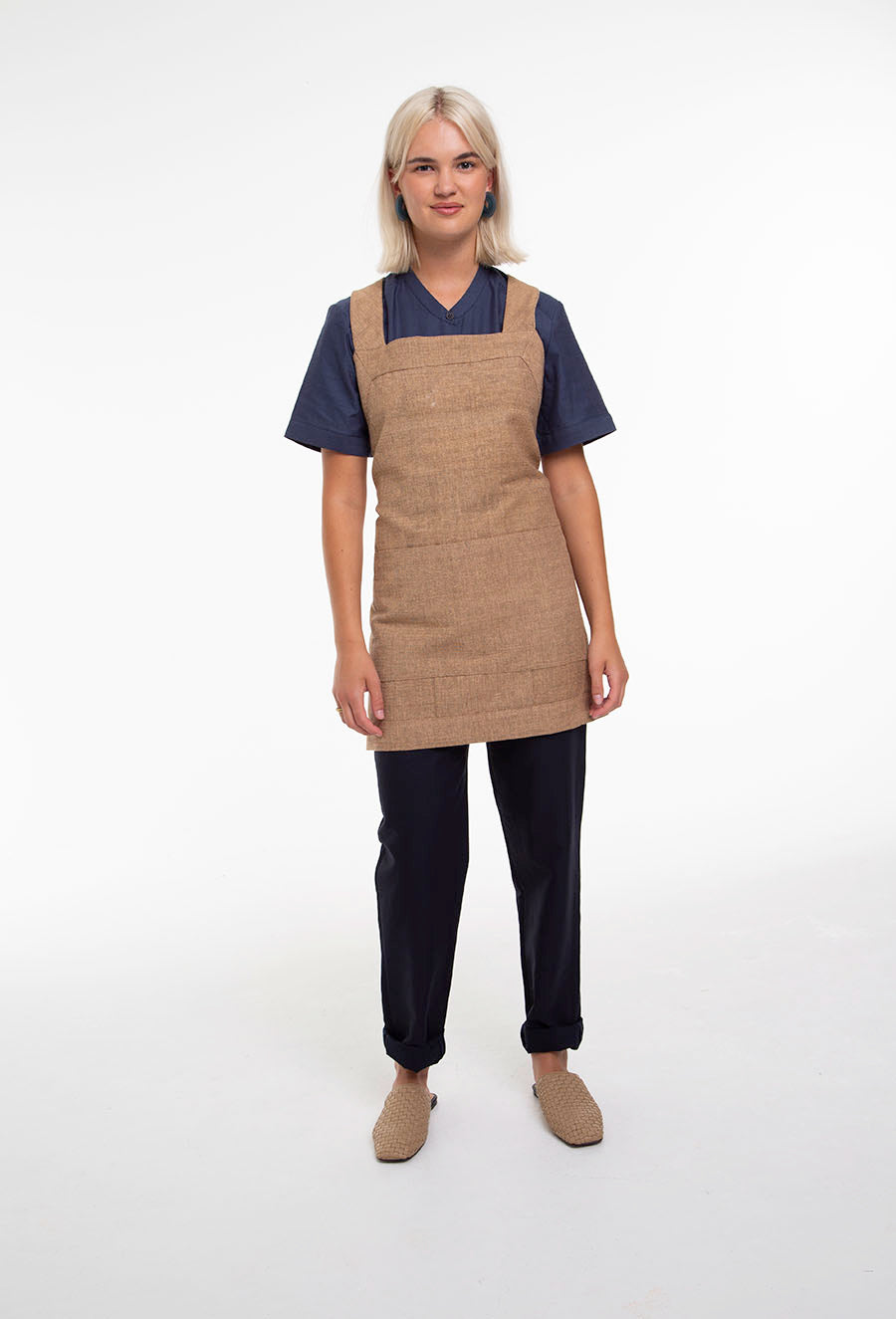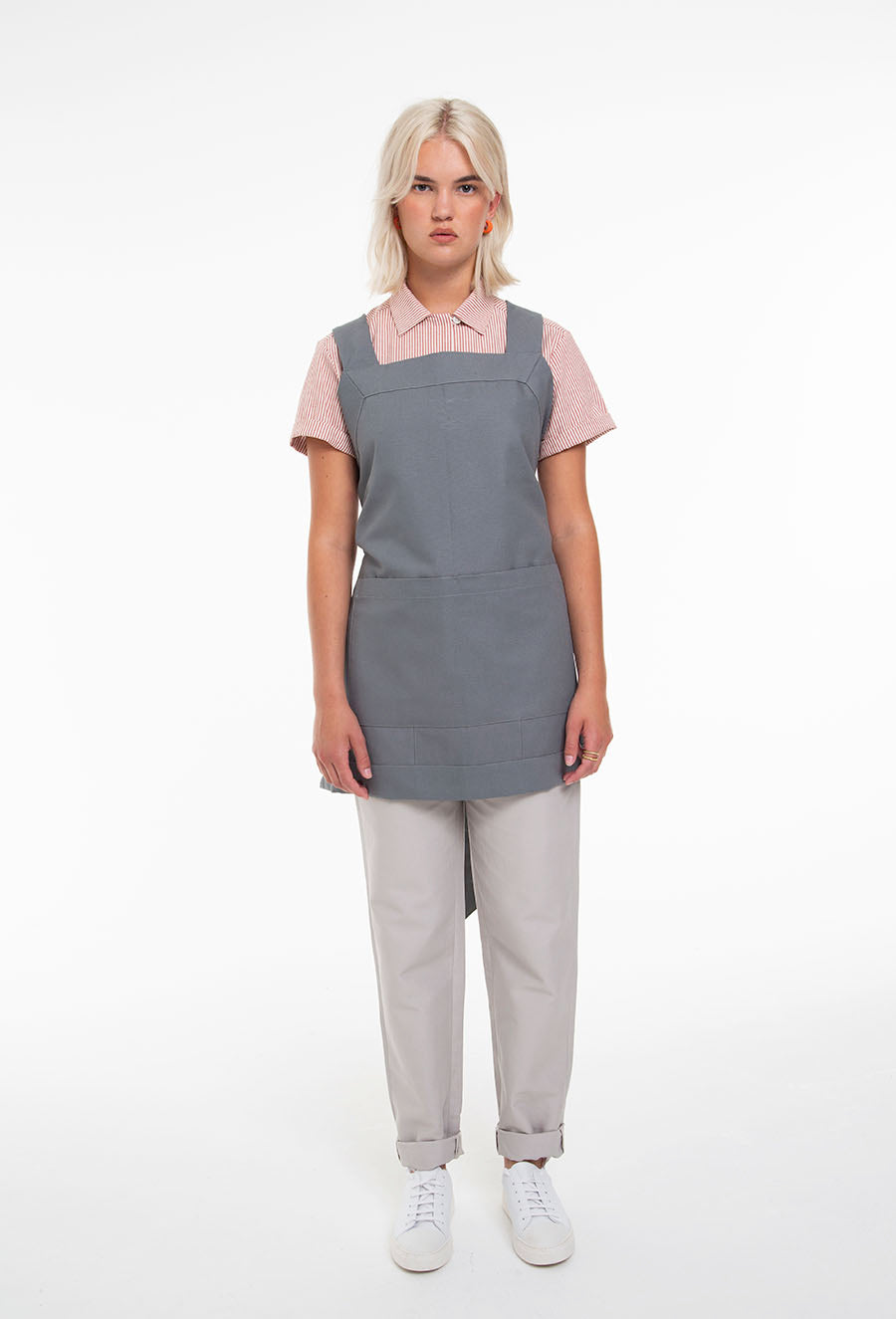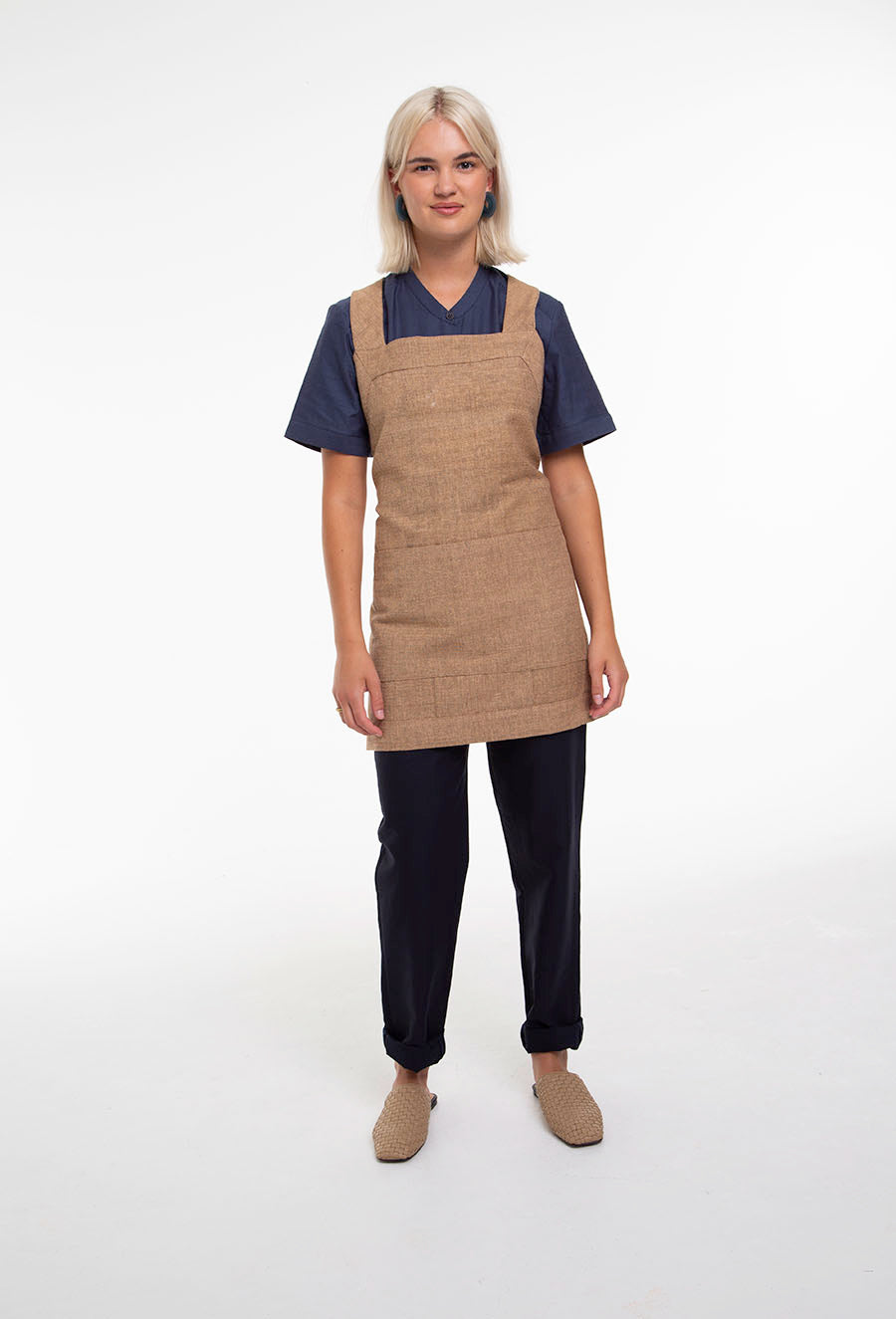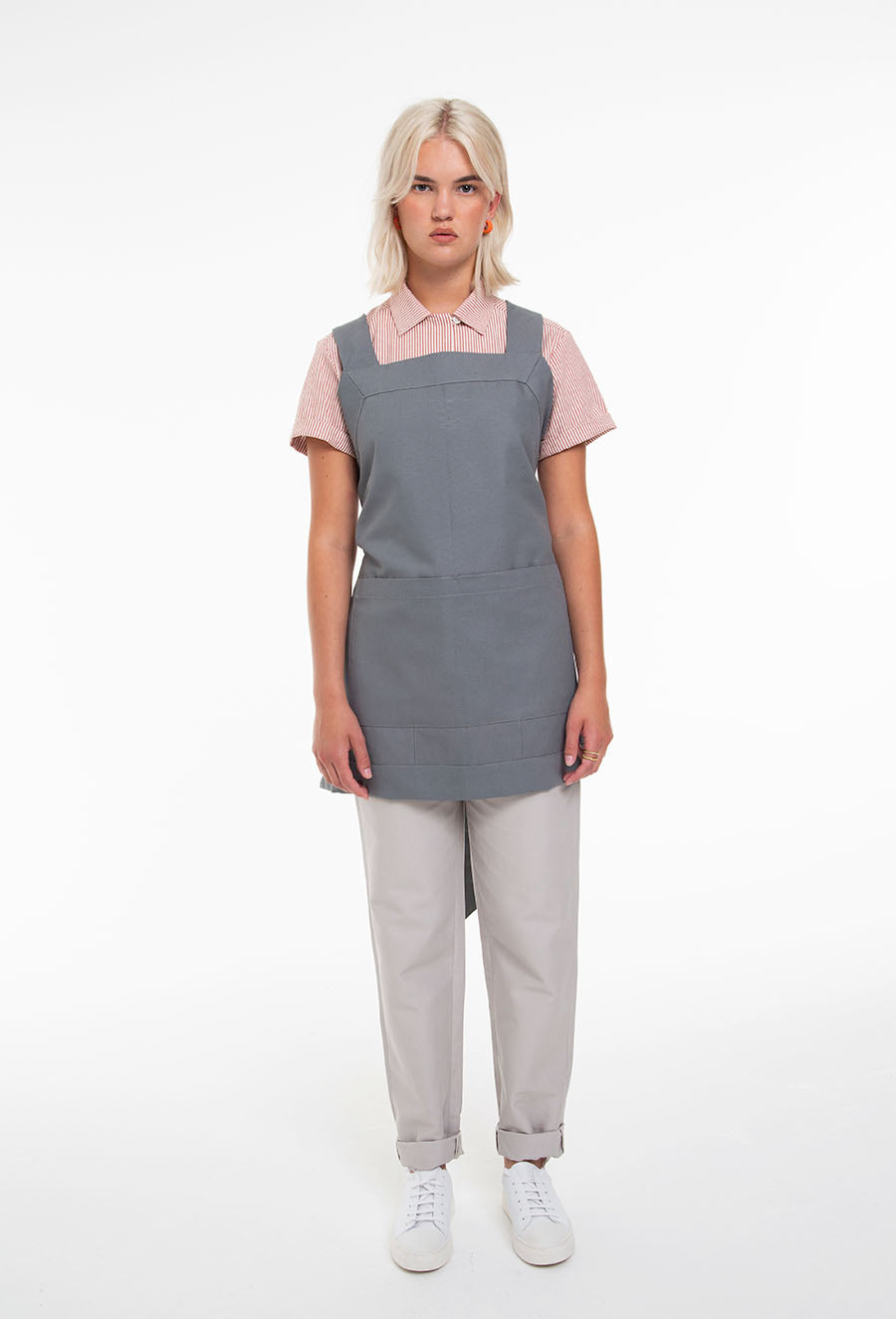 Inspired by the traditional tabard with geometric panelling the Geometric Tabard not only serves as a protective garment but striking piece of uniform with it's unique Y-shaped back strap creating 360 degree impact.  It has a deep and wide centre front pocket and mitred corners for a smart finish. 
Made in 100% organic and 100 % cotton canvases.  It is absent of any embellishments or trimmings making it 100% biodegradable
S/M, M/L
Made in London
---
---
Go bespoke?
Our exceptionally talented team use their corporate wear and high end fashion experience to deliver the correct brand image. Experience and success has shown that our bespoke uniforms will not only communicate the right message to your customers, but also give your employees the confidence to fulfil their potential.
Shop bespoke.