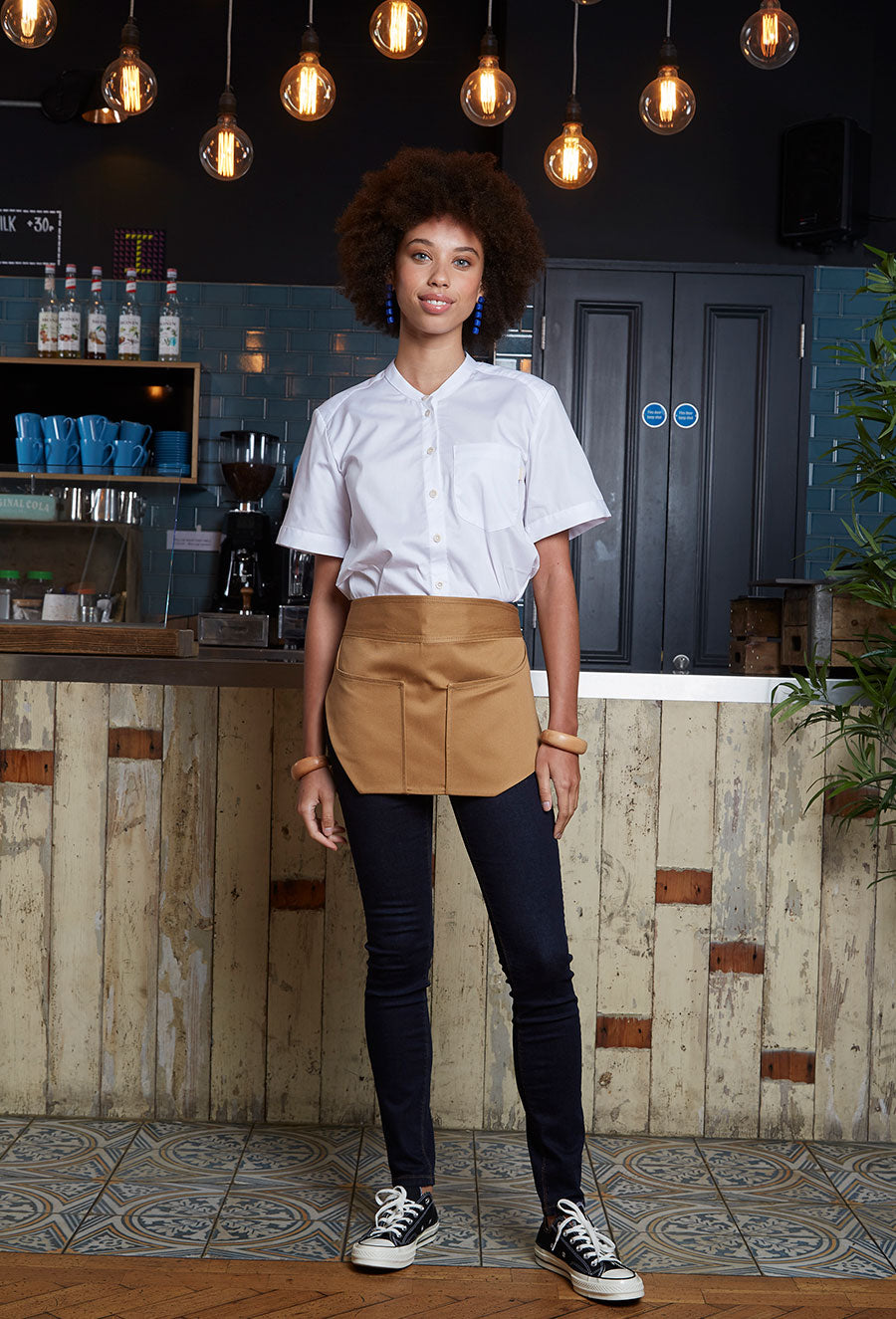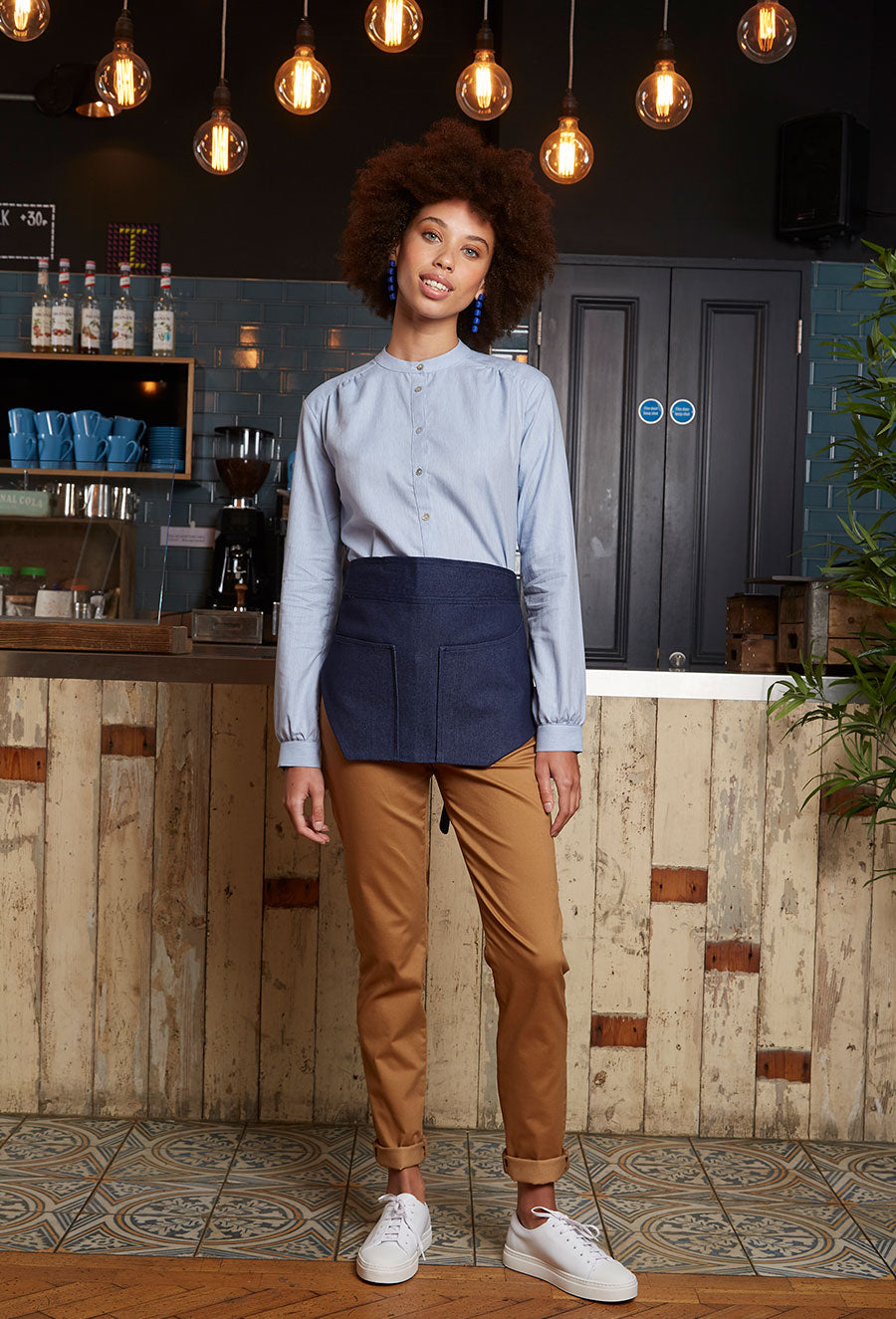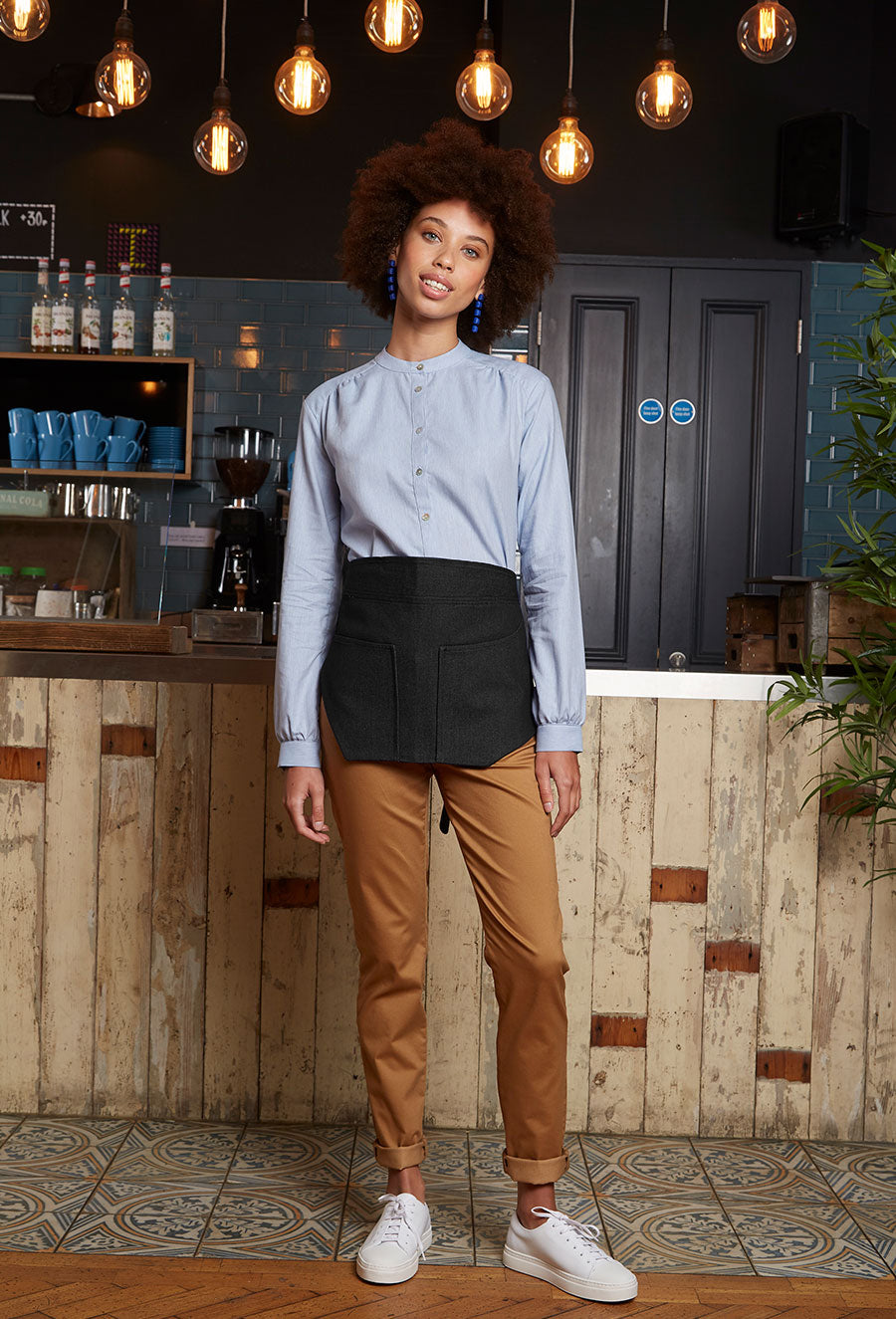 Our very own modern take on the ubiquitous pinny. No frills but plenty of interesting detail on the asymmetric panelled pockets and a top stitched detail waistband.  Unisex and made to fit all sizes.
All of our hardwearing aprons are designed to accommodate the vast majority of sizes. Sliders with D-rings, press-studs or ties provide mechanisms for simple sizing solutions.
Heavyweight fabric used for extra durability and high abrasion resistance
Breathable fabric quality
High Colour fastness*
Can be washed at high temperature for stain resistance **
Bar tacks or all stress points
Heavier stitch for added durability
* Denim and 100% cotton will age/fade with time
** This does not apply to denim, linen and 100% cotton
Commodity Code: 62 17 10 00 90
---
---
Go bespoke?
Our exceptionally talented team use their corporate wear and high end fashion experience to deliver the correct brand image. Experience and success has shown that our bespoke uniforms will not only communicate the right message to your customers, but also give your employees the confidence to fulfil their potential.
Shop bespoke.