Female Single Breasted Fitted Waistcoat - Sale - Dark Navy, Black.
£18.00 - £65.00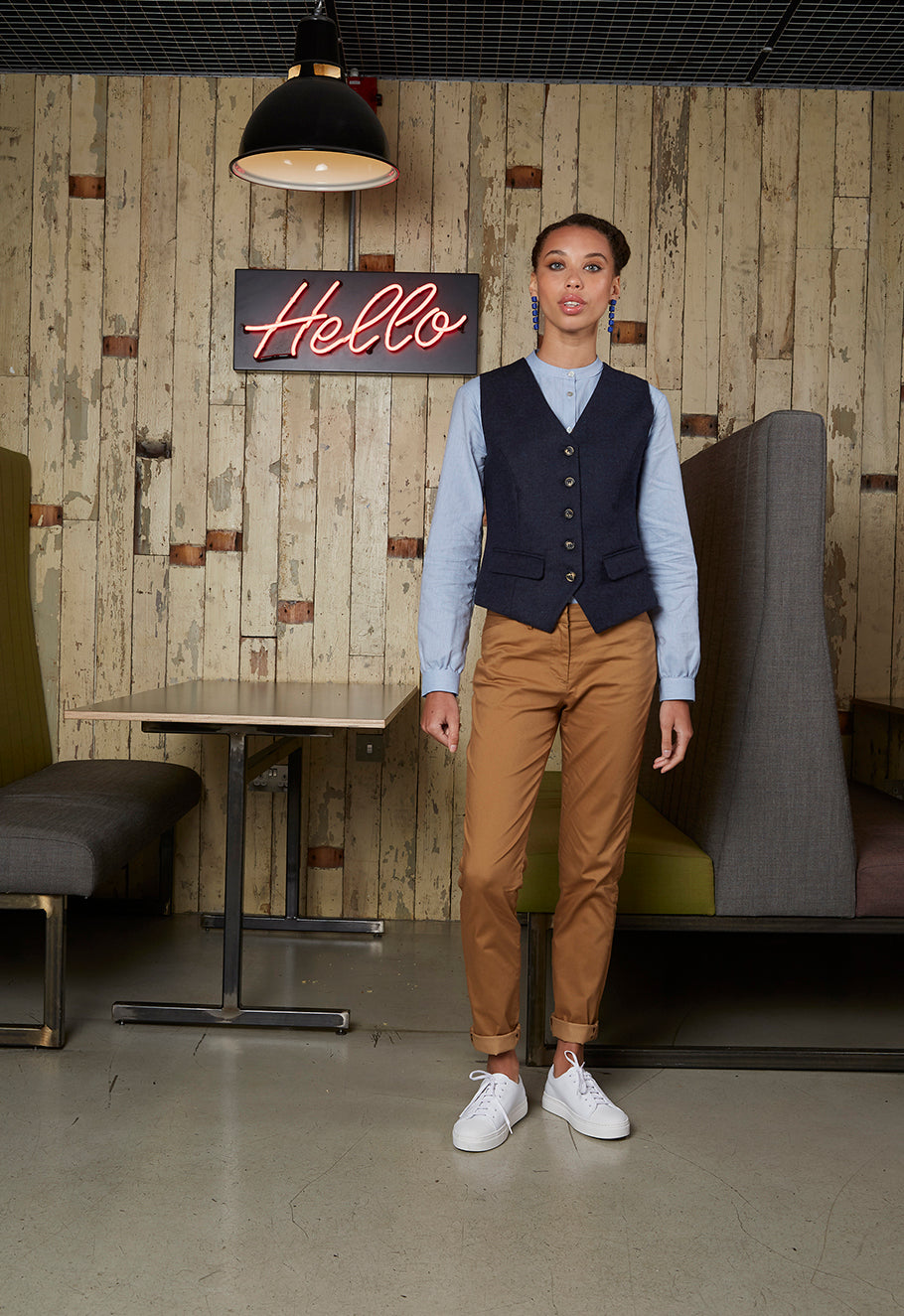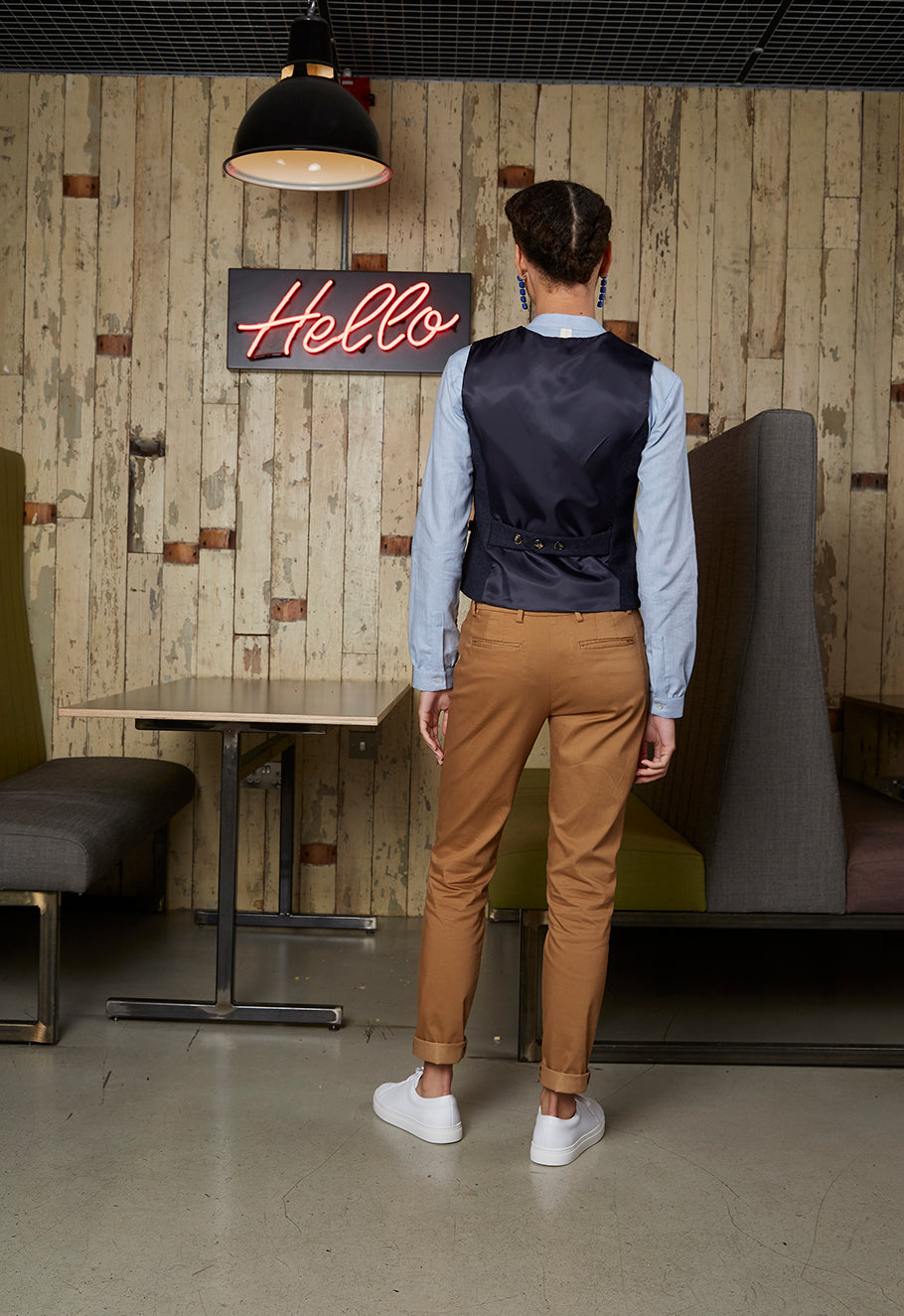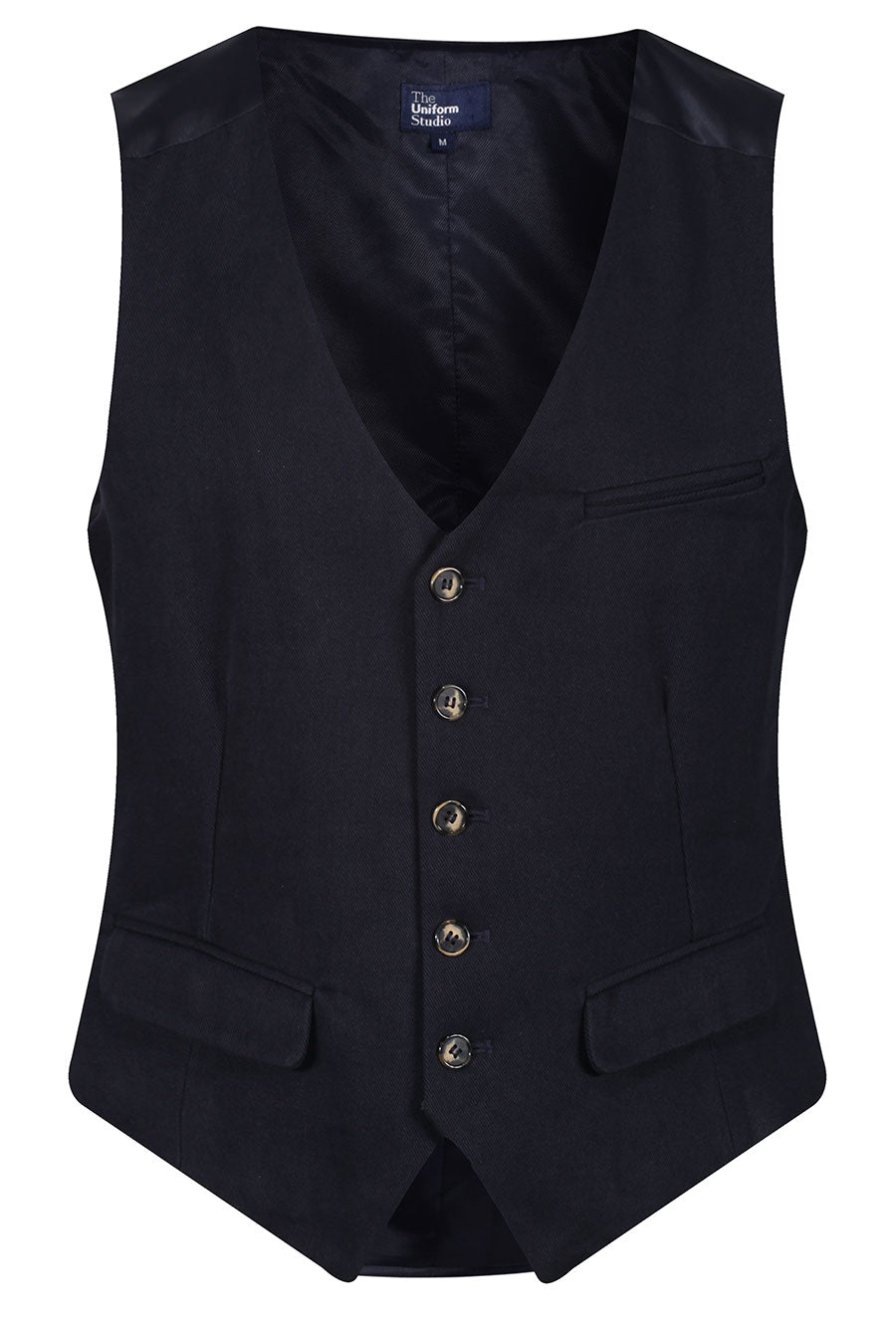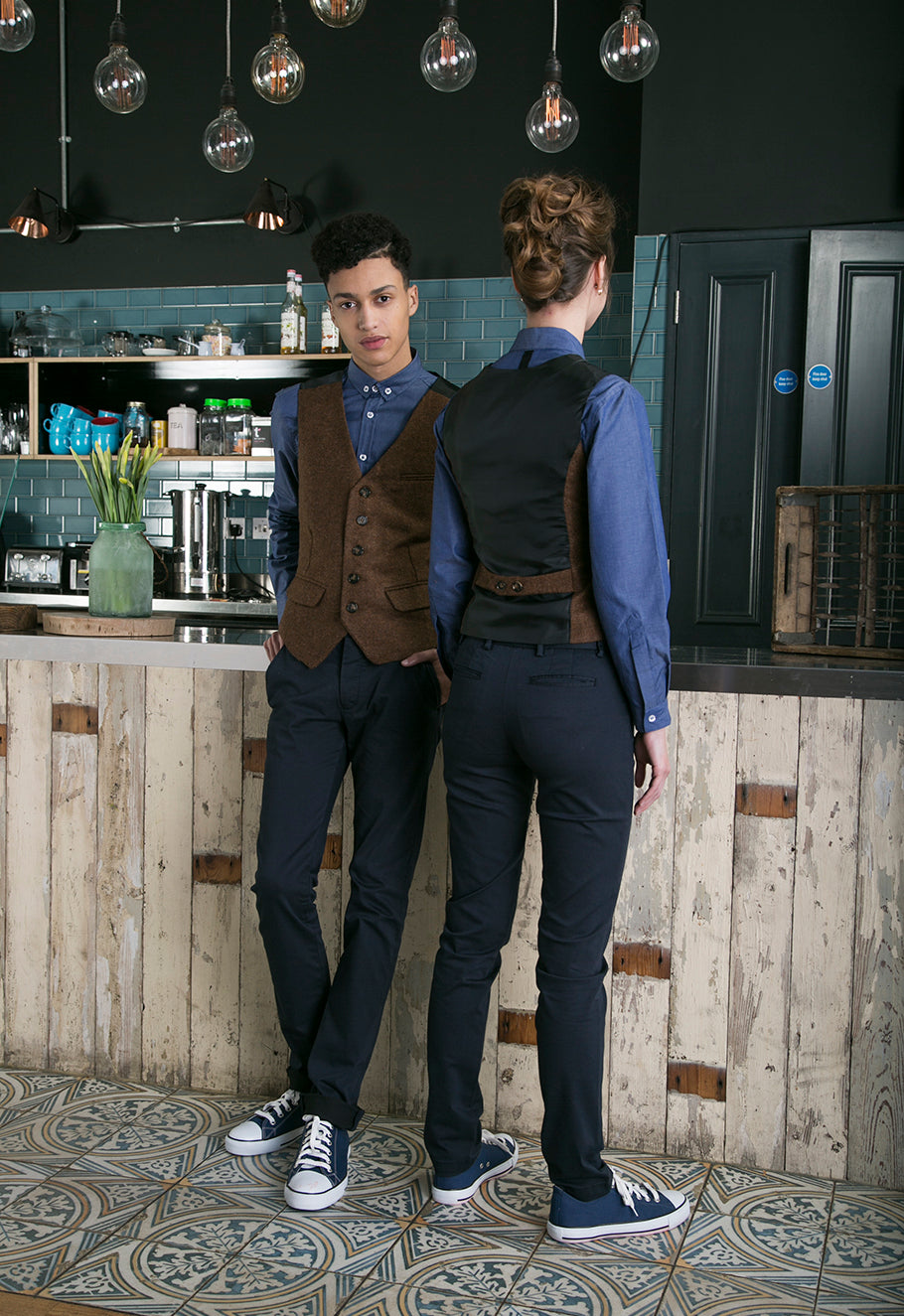 This beautifully fitted waistcoat creates a defined silhouette and can be adjusted at the back for a slightly more relaxed fit if desired. Features a contrast black twill lining, horn style buttons and flap pockets.
Available in sizes XS-3XL, expect a close fit to the body.
100% wool tweed herringbone a moisture-resistant durable fabric
Poly/wool luxury merino gabardine a tightly woven fabric creating durability
---
---
Go bespoke?
Our exceptionally talented team use their corporate wear and high end fashion experience to deliver the correct brand image. Experience and success has shown that our bespoke uniforms will not only communicate the right message to your customers, but also give your employees the confidence to fulfil their potential.
Shop bespoke.