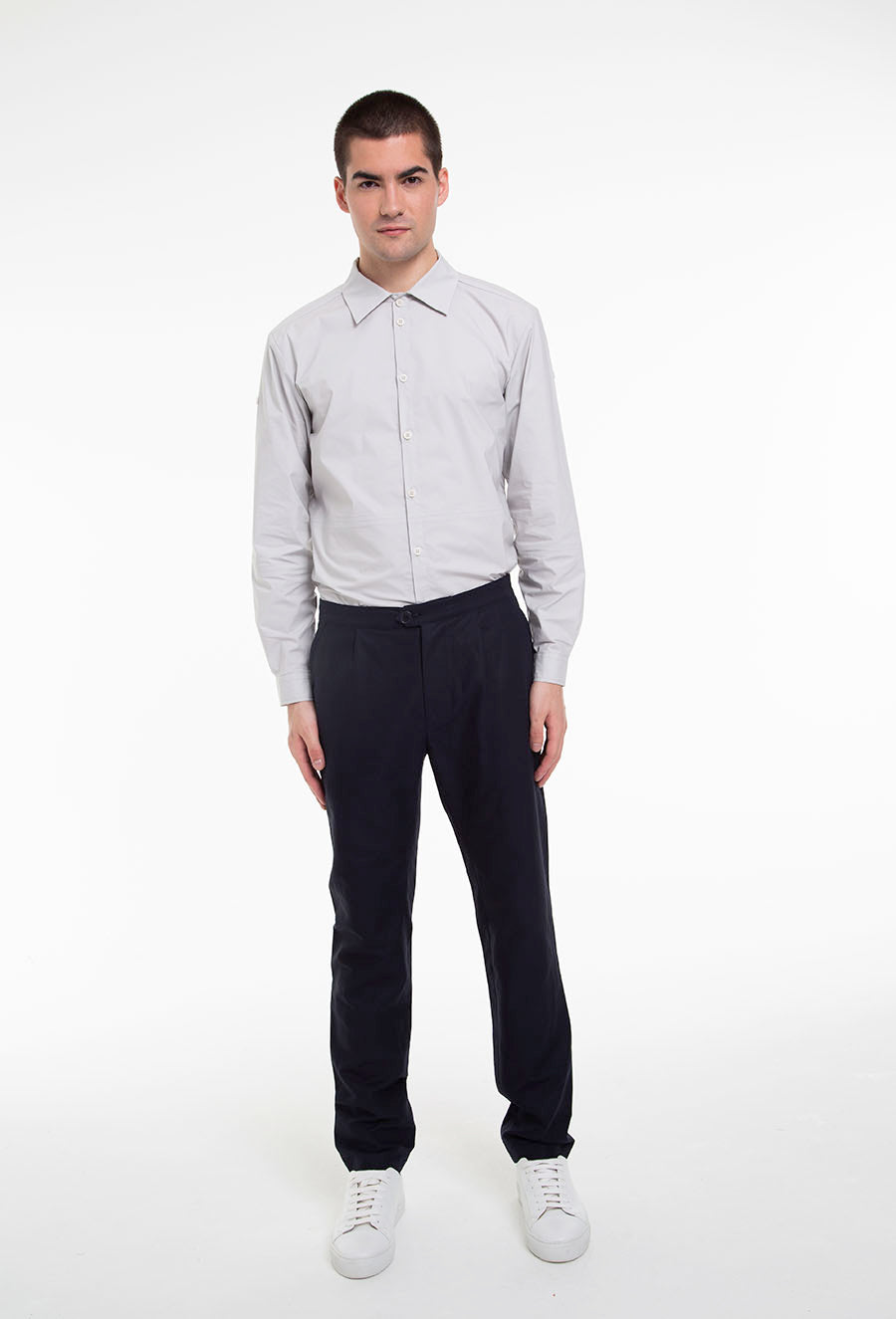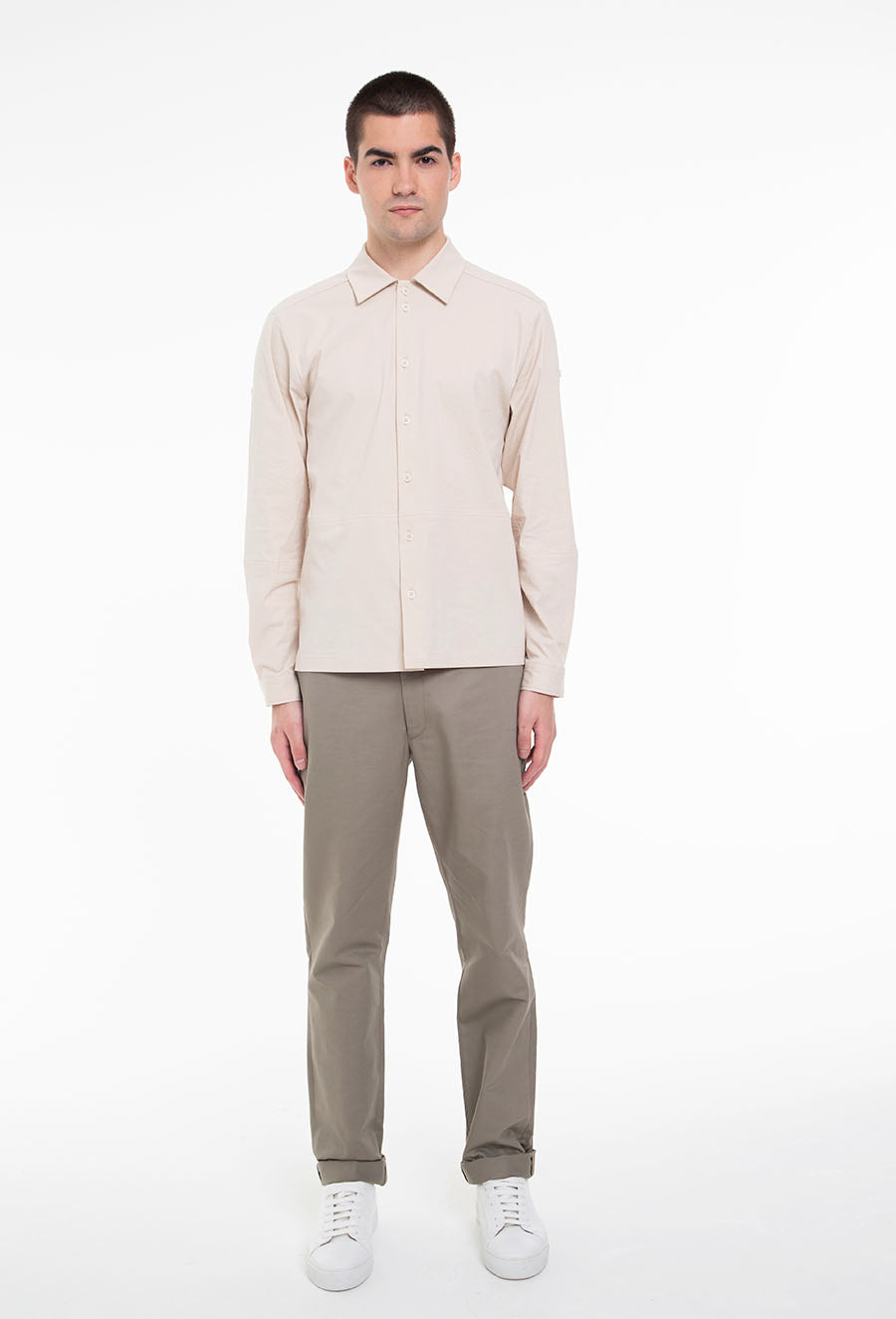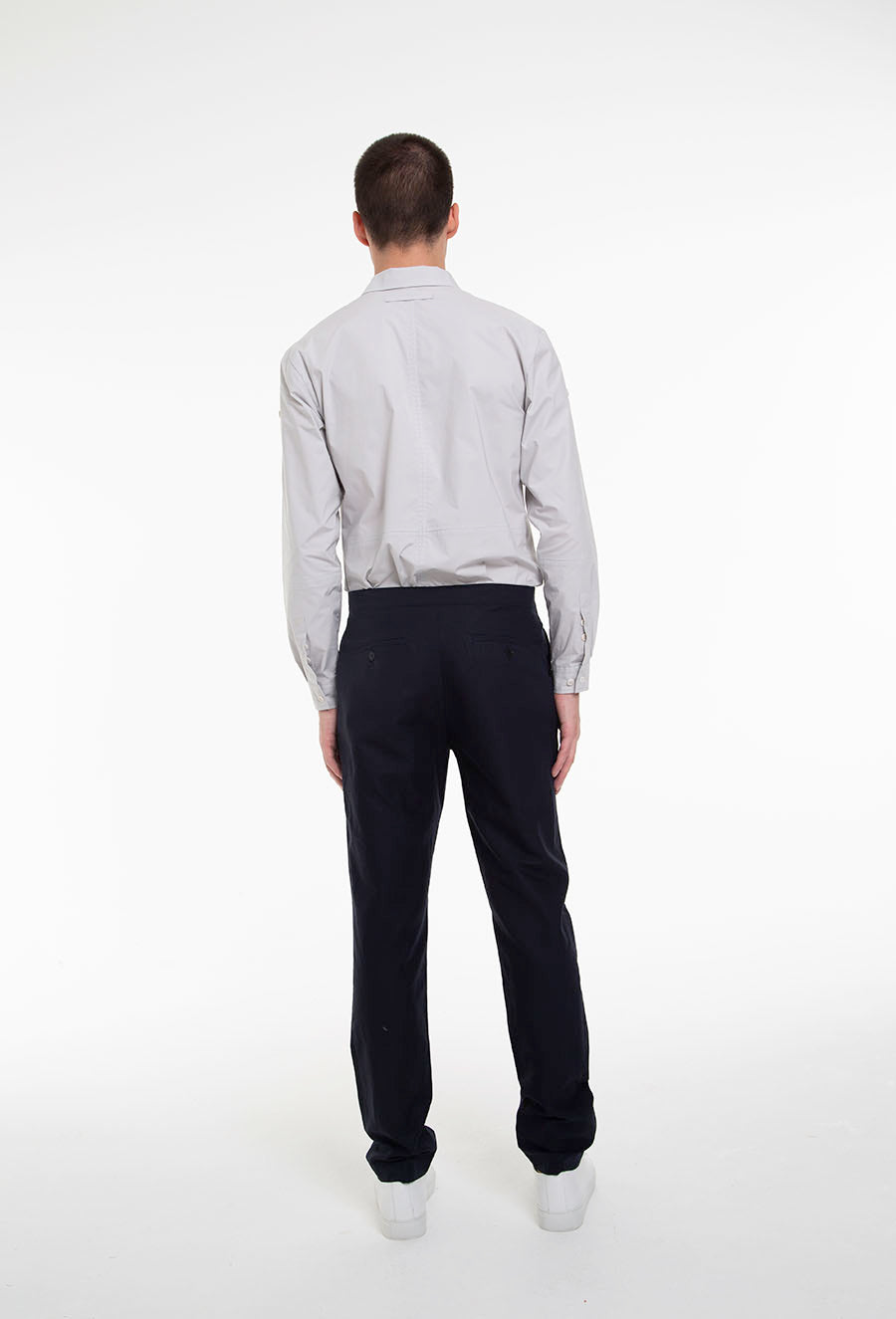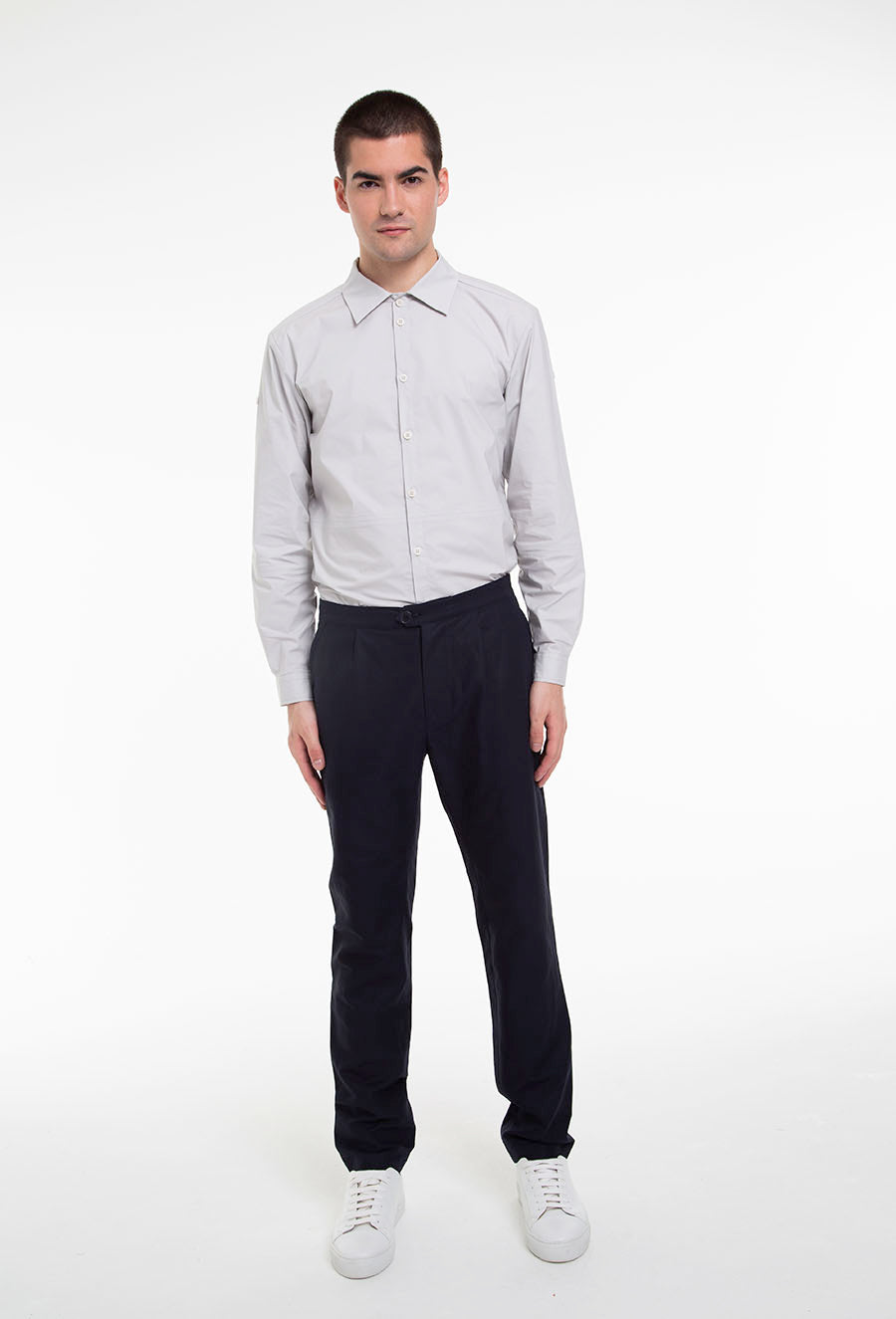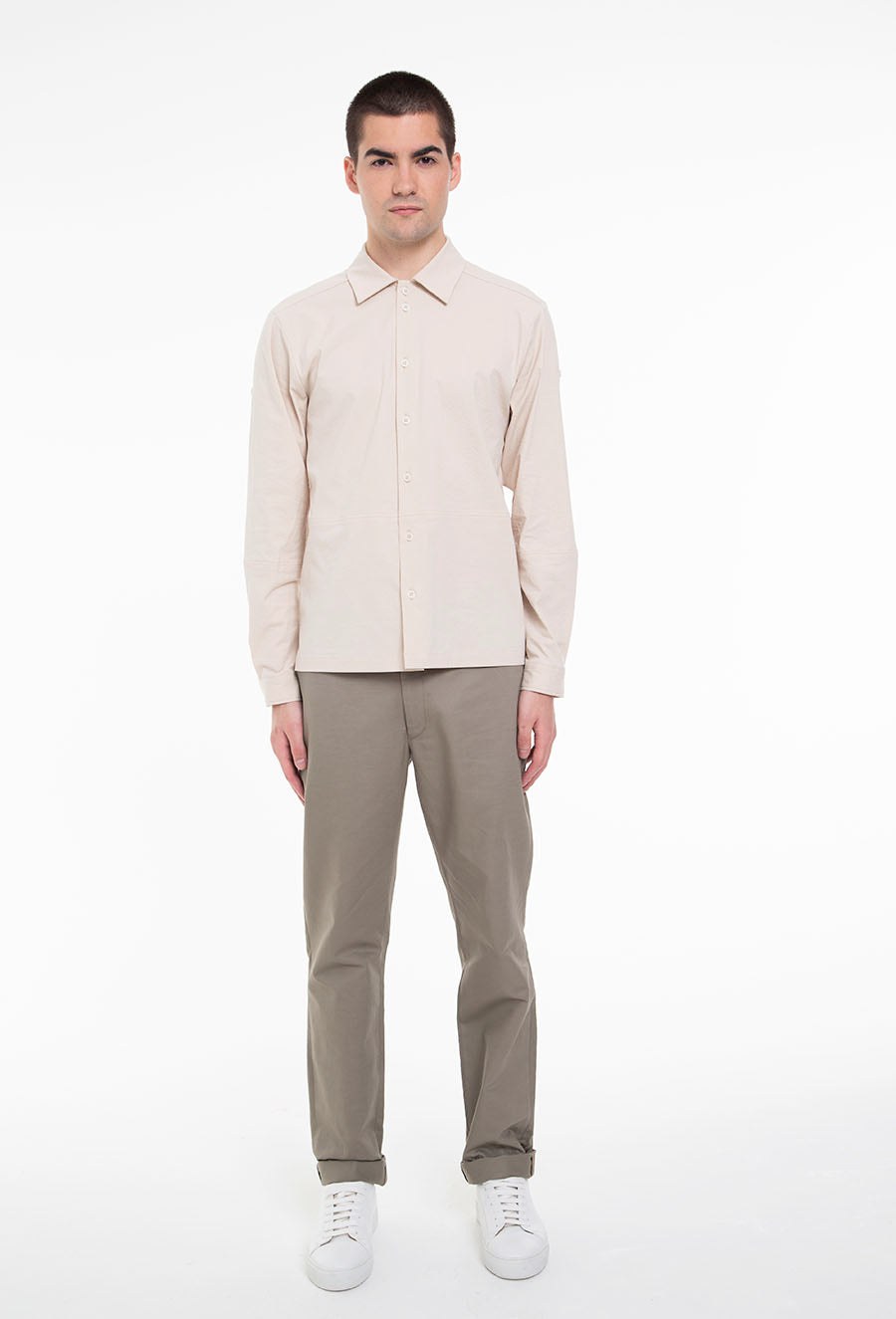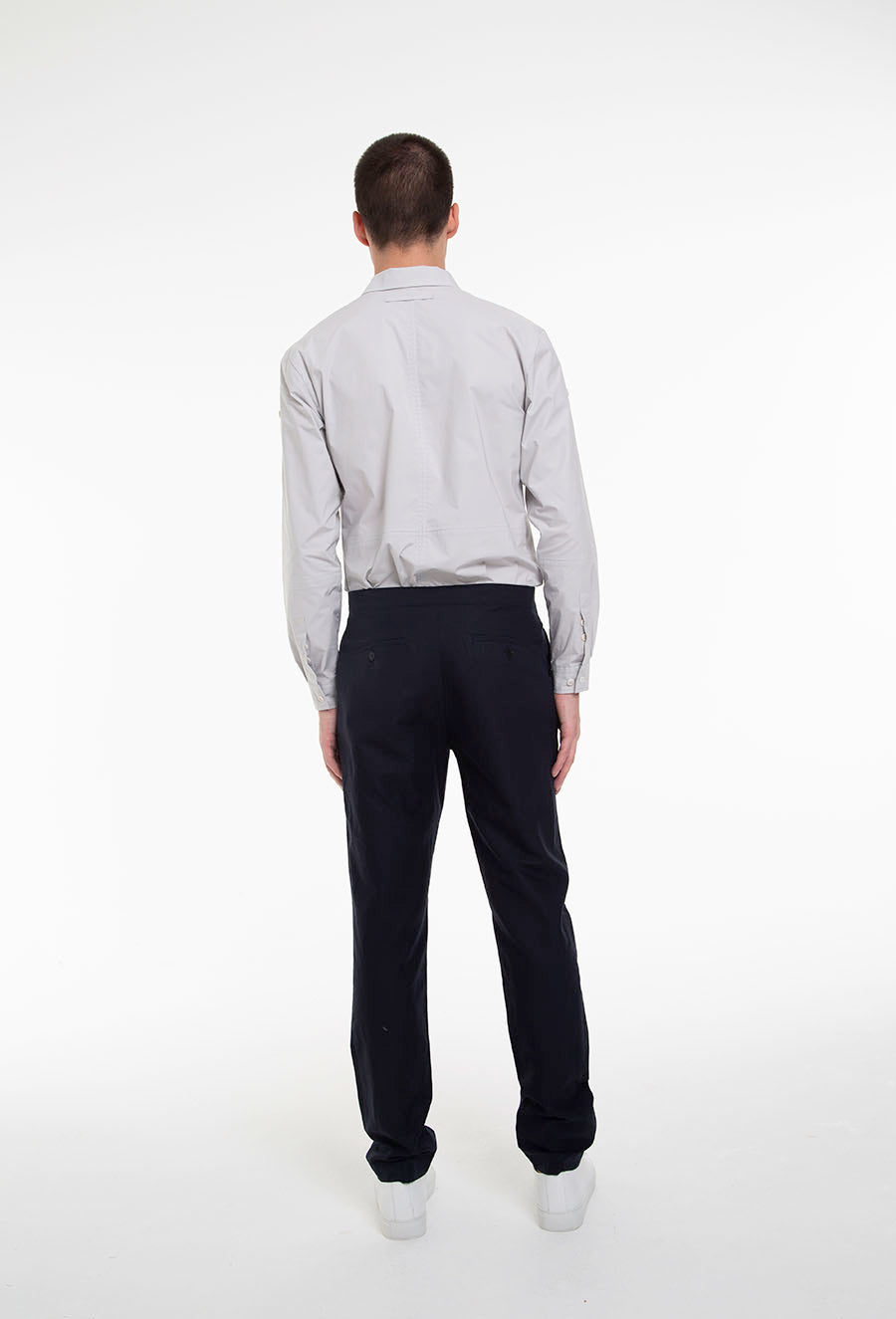 This simple shirt has been tweaked to give it a more casual feel through it's lack of neck stand the collar falls at a lower point on the neck.  The seams cutting through the shirt provide interest through out and can be worn as a piece worn out or tuck-in for a more fitted feel.
Made in 100% organic cottons and 100% cottons and linen for a soft and natural finish, corozo buttons and cotton cords to maximise biodegradability.
---
---
Go bespoke?
Our exceptionally talented team use their corporate wear and high end fashion experience to deliver the correct brand image. Experience and success has shown that our bespoke uniforms will not only communicate the right message to your customers, but also give your employees the confidence to fulfil their potential.
Shop bespoke.