Modern Shirt Dress with 3/4 Sleeve.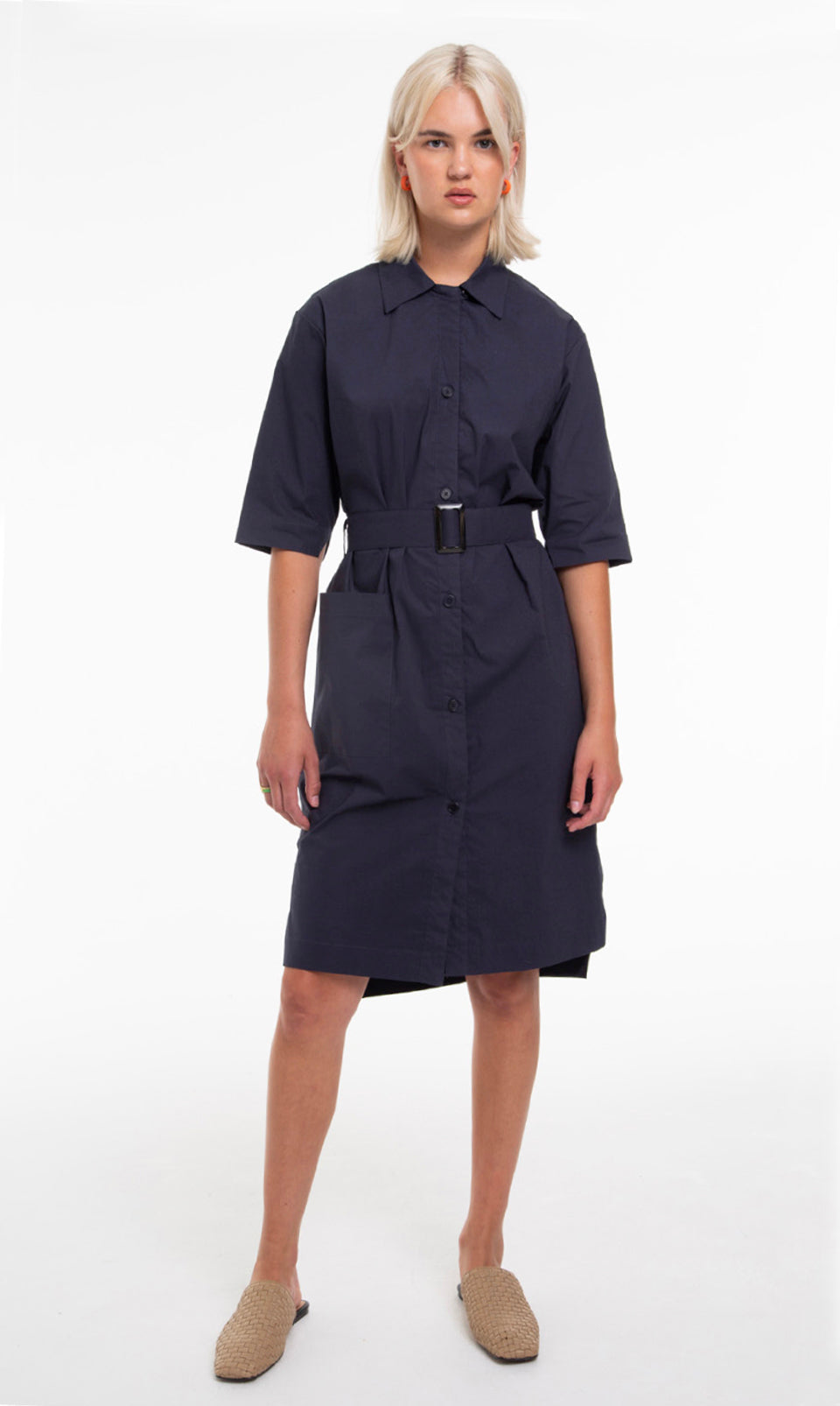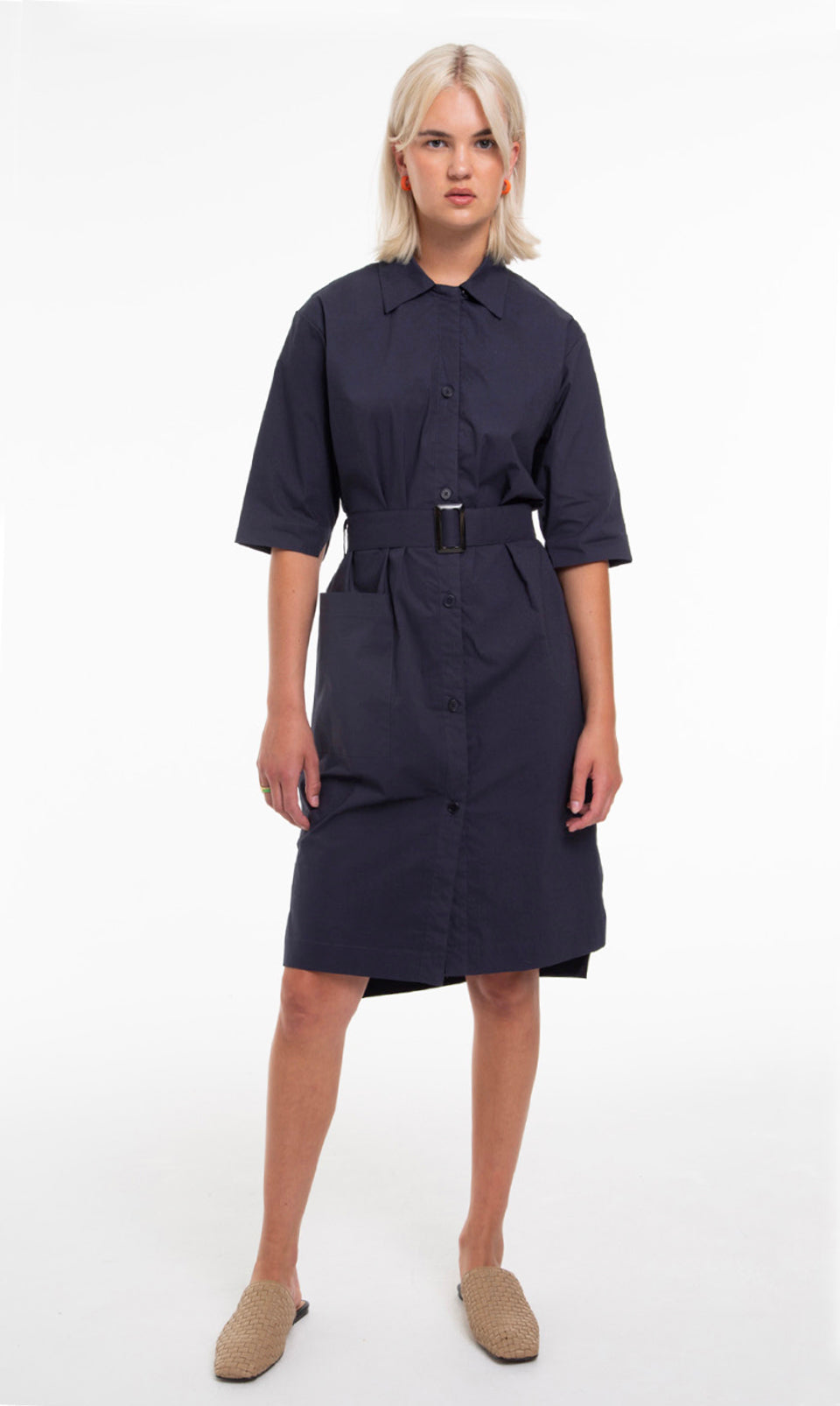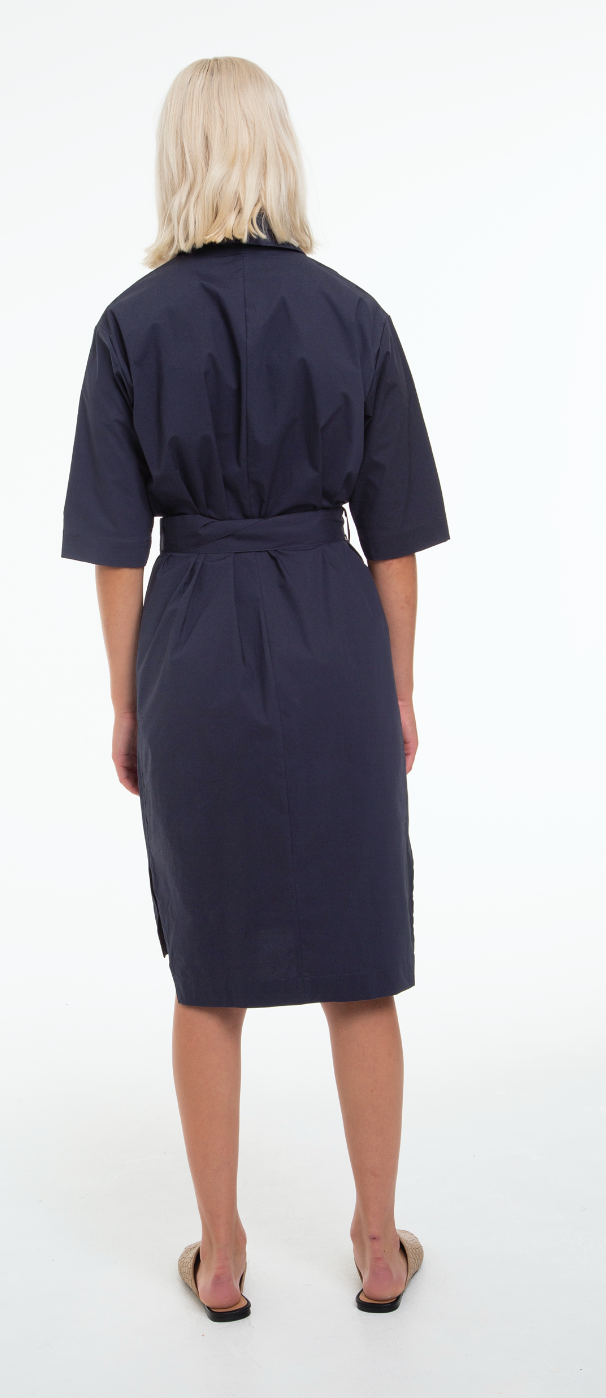 Modern relaxed fit shirt dress with grown on style 3/4 sleeve and large patch pocket. Relaxed in fit and style. Side and sleeve seams with overlap slits. And includes has a flexi-neck detail so it can be worn open or closed. Dresses can be produced with the option of recycled plastic Sliders and gunmetal D-rings.
---
---
Go bespoke?
Our exceptionally talented team use their corporate wear and high end fashion experience to deliver the correct brand image. Experience and success has shown that our bespoke uniforms will not only communicate the right message to your customers, but also give your employees the confidence to fulfil their potential.
Shop bespoke.