Smart Shirt Dress.
£80.00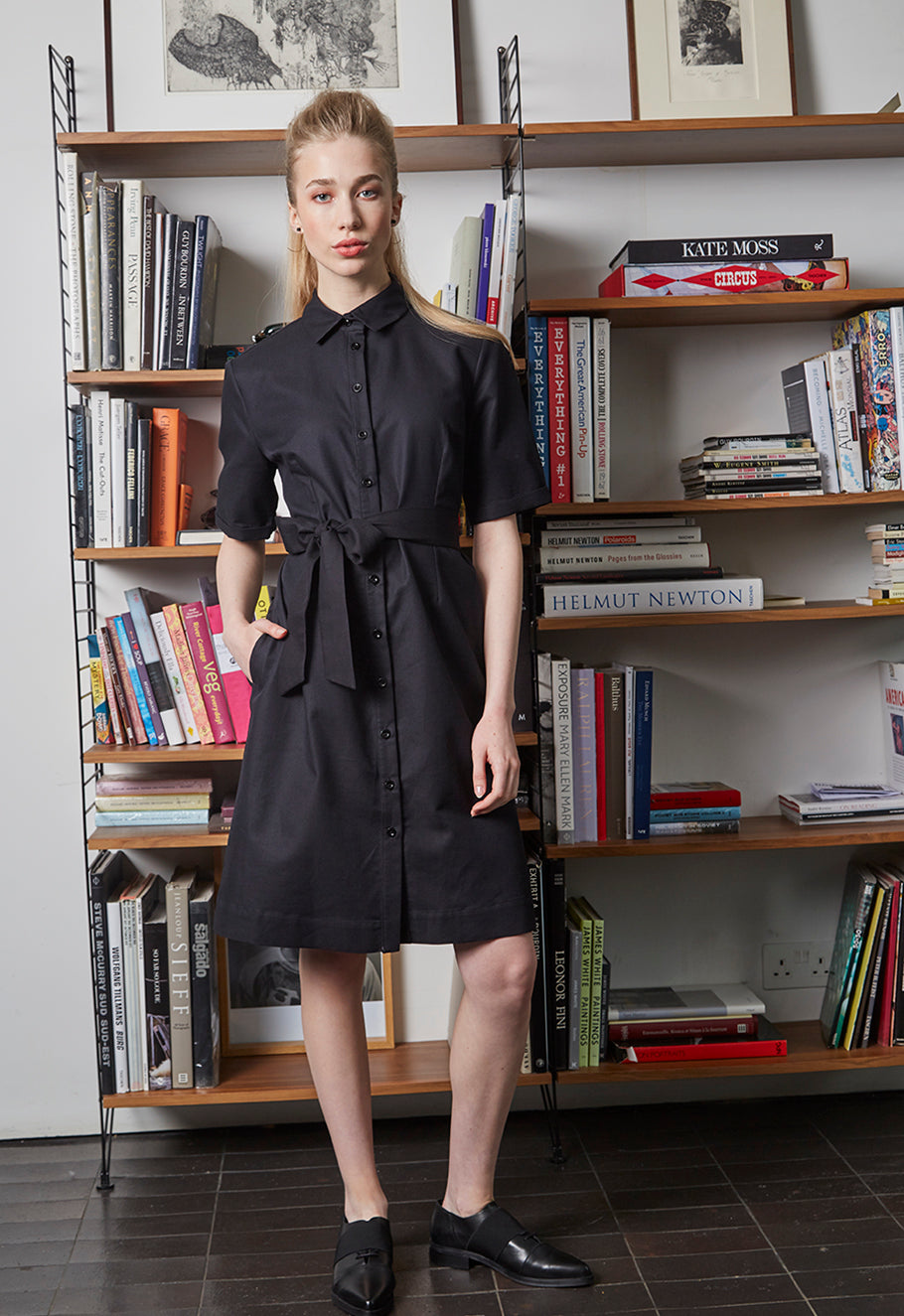 Available in sizes XS-3XL, Please enquire to purchase; info@theuniformstudio.com

A simple smart shirt dress, beautifully fitted around the top then flares out below the waist for style and comfort. Features exposed placket, belted waist and cuffed sleeve and made in a structured pique fabric.

Top quality cotton and blended yarns used only
Oeko-Tex certification
Guaranteeing long term colour consistency
Reinforced seams
---
---
Go bespoke?
Our exceptionally talented team use their corporate wear and high end fashion experience to deliver the correct brand image. Experience and success has shown that our bespoke uniforms will not only communicate the right message to your customers, but also give your employees the confidence to fulfil their potential.
Shop bespoke.