Workwear Jacket with Square Pocket.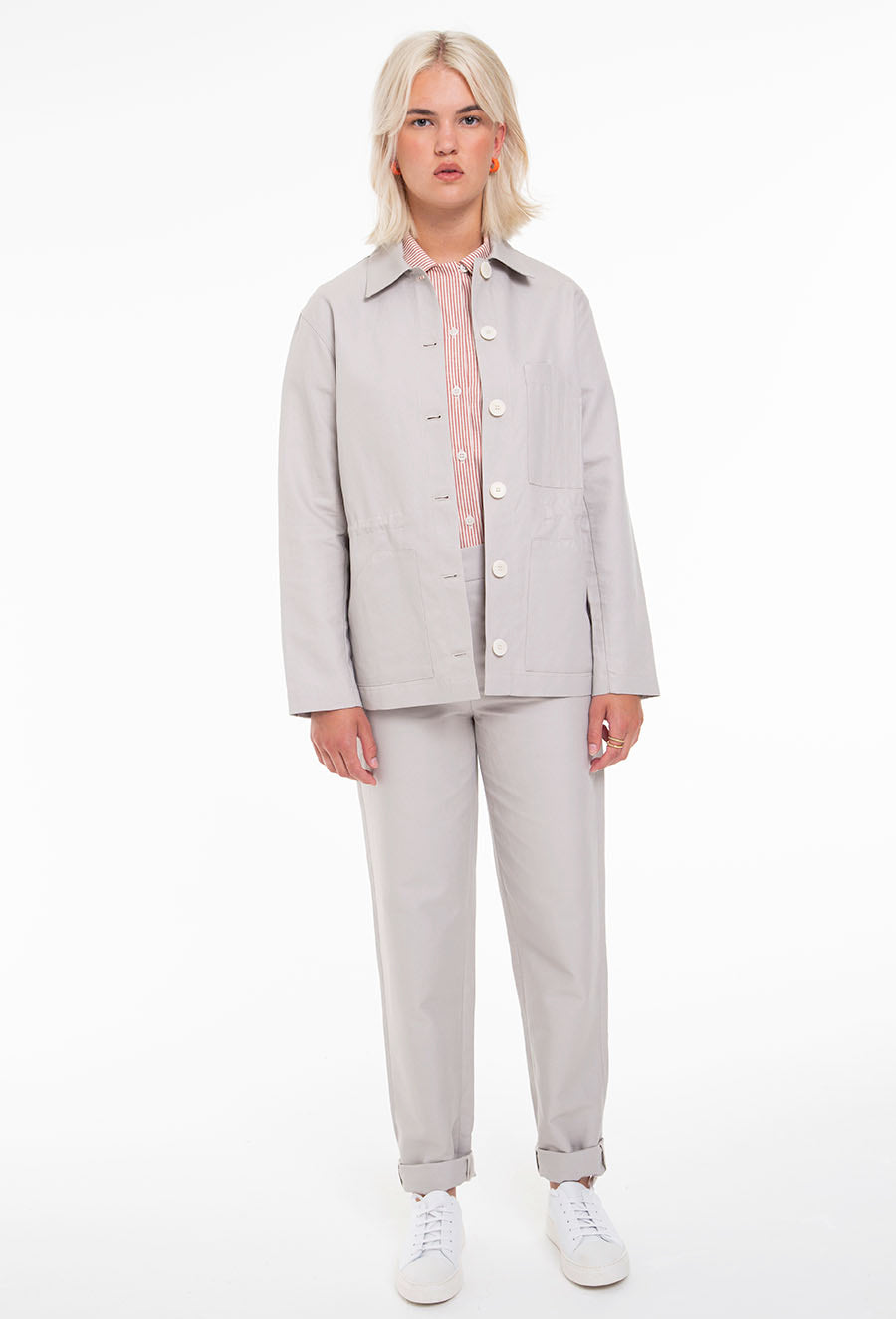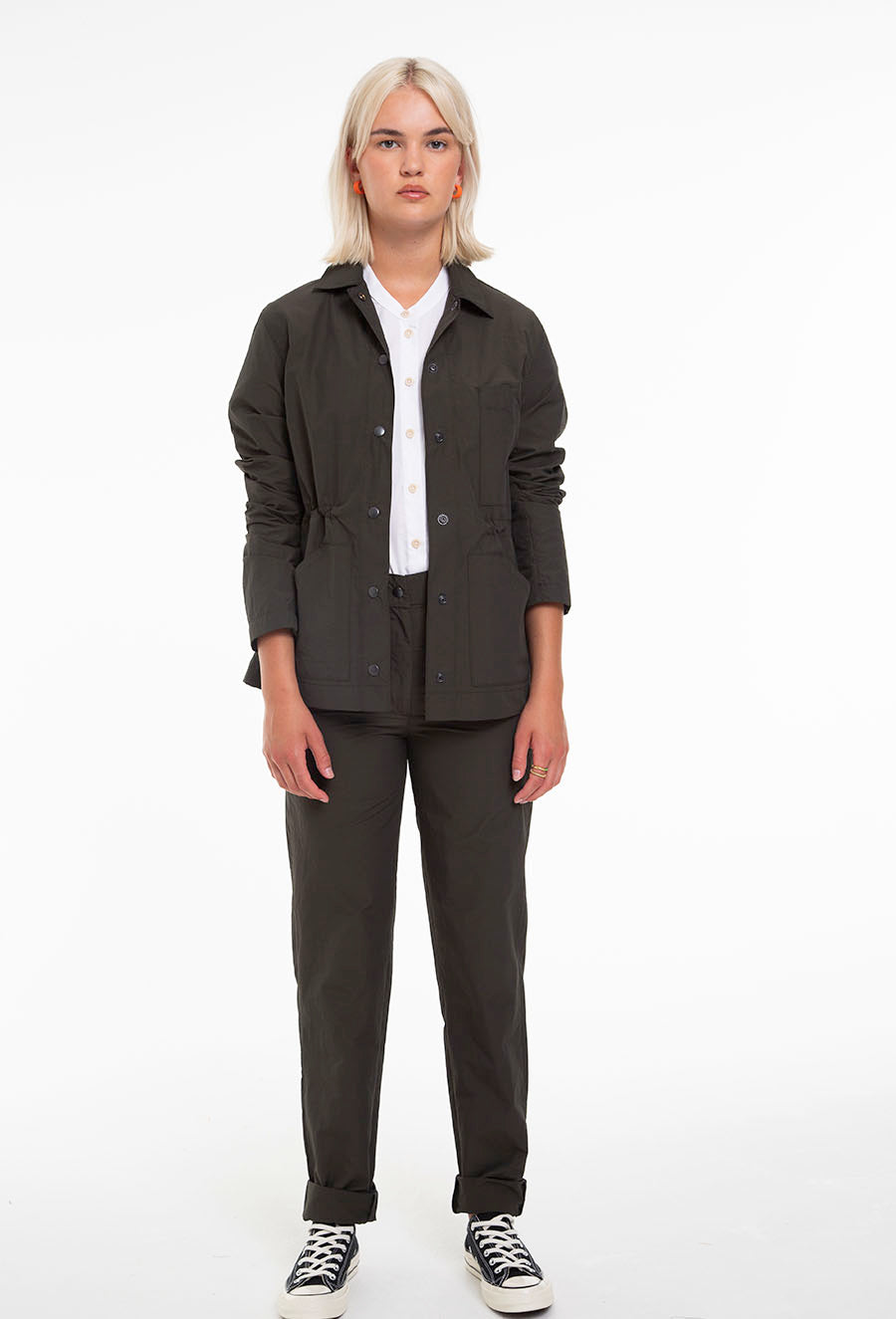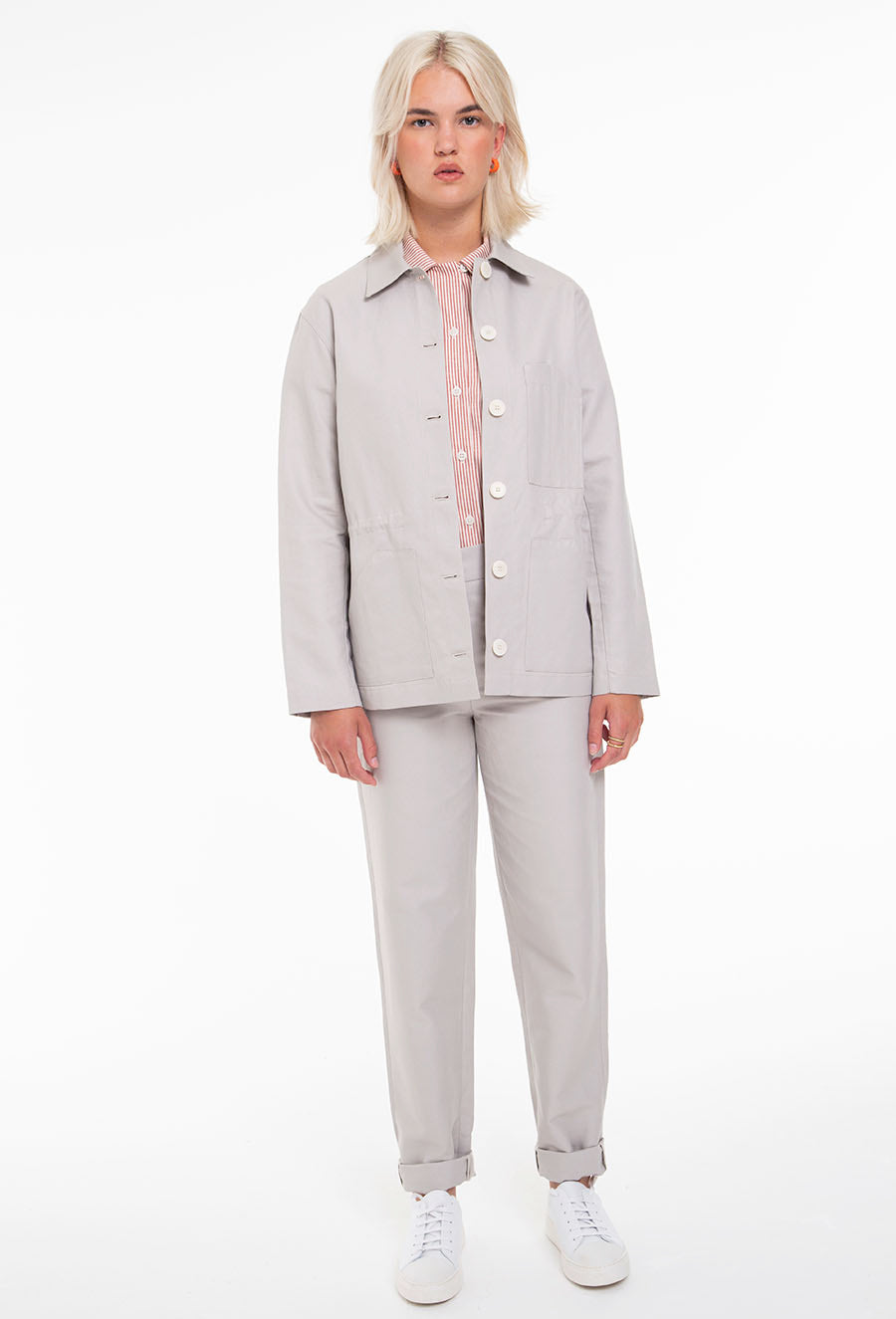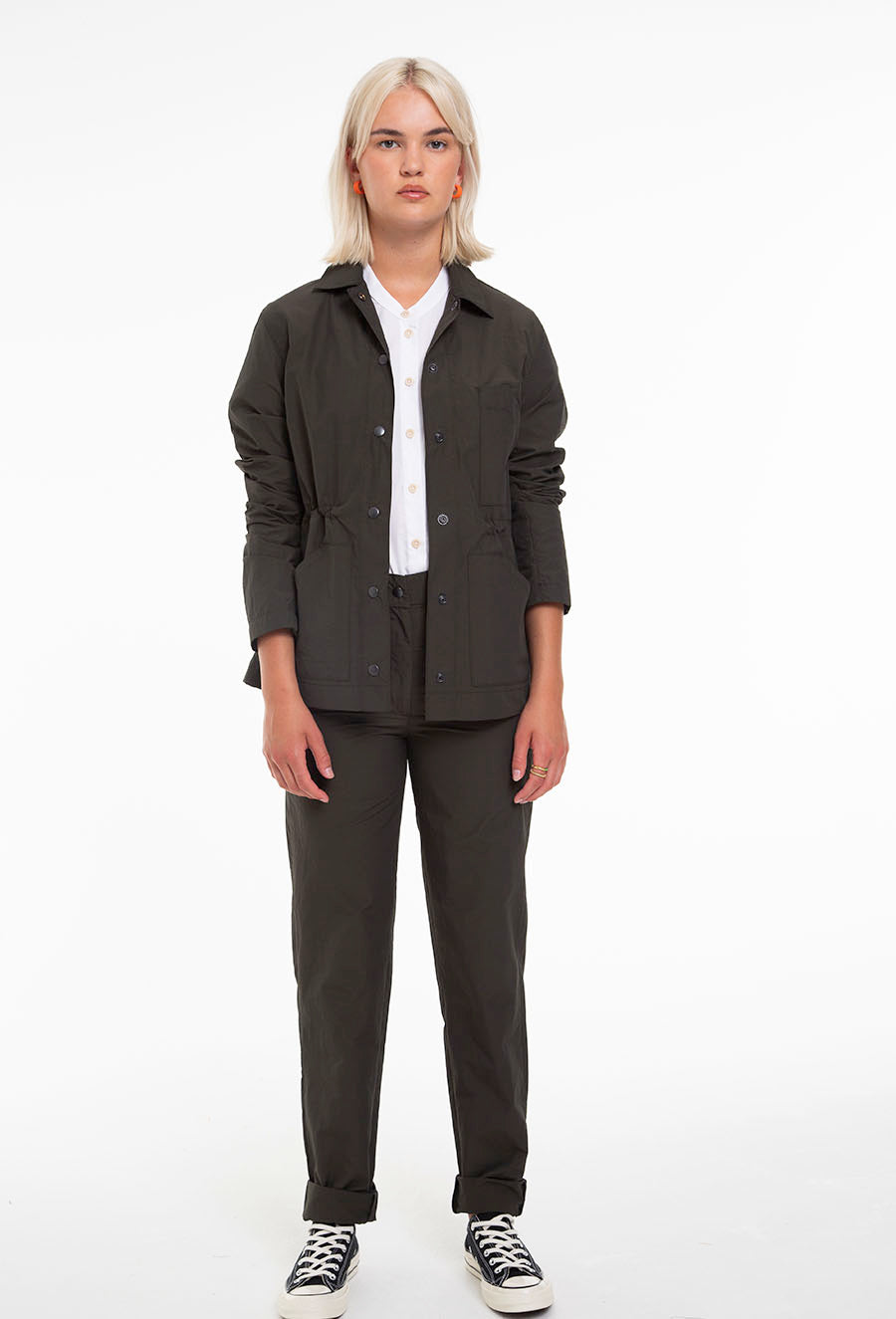 The ubiquitous workwear jacket – the street uniform jacket.  Inspired by the 18th century blue French workwear jackets in many cases has replaced the suit jacket for a more relaxed, approachable as well as practical alternative. Two side pockets as well as a pen divided chest pocket.  Internal cords can be found with adjusters to cinch the waist if you wish.
Made in 100% cottons and linen for a soft and natural finish, corozo buttons and cotton cords to maximise biodegradability.
Made in London
Can be worn with our relaxed fit chino – TRS038F
---
---
Go bespoke?
Our exceptionally talented team use their corporate wear and high end fashion experience to deliver the correct brand image. Experience and success has shown that our bespoke uniforms will not only communicate the right message to your customers, but also give your employees the confidence to fulfil their potential.
Shop bespoke.